By Team Face
Now's the time to adopt a sustainable skincare routine
We breakdown the what,why and how of shifting to sustainable skincare
With growing consumer consciousness, sustainability is becoming the preferred way of doing things not just in India, but the world. Aimed at prioritising the environment along with the consumers, beauty brands today are sourcing mindfully, ethically and most of all, consciously. The beauty boom has fuelled pioneers and small-brands alike to take stock of their products and promote a slow practice when it comes to skincare.
Gone are the days where an elaborate 12-step routine led you to stock your vanity shelf with a myriad of lotions and potions. Today's skincare is all about keeping it simple with products that work overtime to pack punches into your routine.
In India, where Ayurveda blends seamlessly with science, sustainable skincare is easier to come by. More and more brands are championing not just sustainable sourcing and manufacturing, but also environmentally friendly packaging. In short, they're taking accountability. We've put together four of our favourite beauty brands that are fighting the good fight to minimise environmental damage while offering the best of skincare.
Purearth
Purearth, a brand rooted in clean, slow skincare believes in natural beauty free of quick fixes. Their approach to slow skincare ensures they value the source most of all- they travel far to forage, concoct, blend and bottle in a practice that is proudly zero waste. Their ingredients are the very pinnacle of quality, harnessed at the peak of potency as they believe skincare to be skin food.
In order to further their service to the environment, they collect Pureather's glass jars and bottles as a part of their recycling program and plan to launch a Refill Program as a part of their commitment to zero-waste.
Must try: Wild Rosehip Supercritical Face Oil
Link: https://india.purearth.asia/ 
Neemli Naturals
A Mumbai based skincare startup, Neemli Naturals has taken it upon themselves to ensure the term 'natural' is not abused like it often is with skincare. They work on creating products that seek to give immediate results with long-term benefits by employing their best minds to experimenting with some of the most potent organic ingredients.
Their line of skincare is sustainably sourced, environmentally friendly, safe and most importantly, effective. They proudly avoid many ingredients that could have animal-based sources, e.g. hyaluronic acid and squalane in an effort to be cruelty free and vegan, instead using ingredients such as Activated Charcoal to Sea Buckthorn from the Himalayas to Olive Squalane from Japan.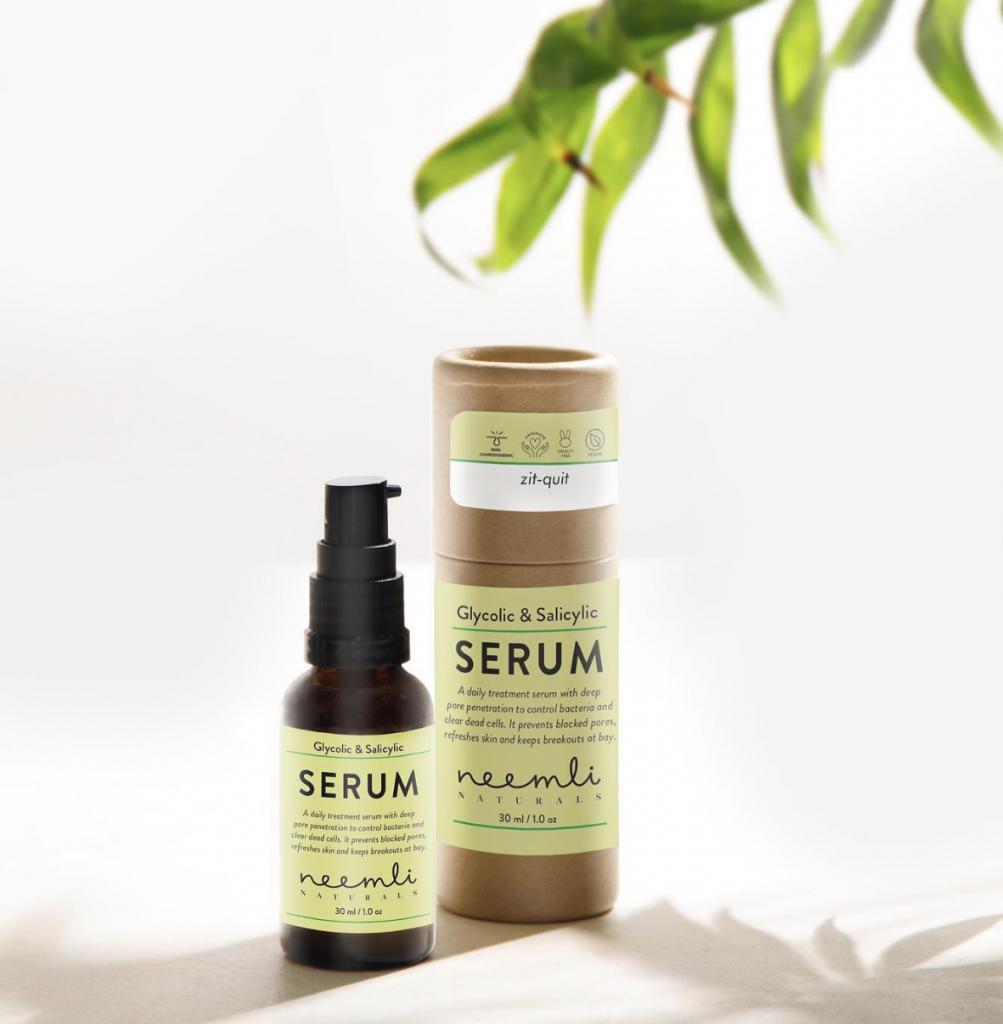 Must try: Glycolic Acid and Apple Cider Vinegar Exfoliating Toner
Link: https://www.neemlinaturals.com/
Aminu
A clean, plant friendly brand, Aminu adopts the principles of clean beauty like no other. Strict to not use microplastics in their products or single use plastics in their packaging, they promise high performance potions but not at the cost of the planet. Aminu's products work to amalgamate multiple activities that simplify skincare in a manner that is holistic and clean. They go beyond social media skincare trends and believe in consultation based solutions that ensure there's a cure for every skin concern.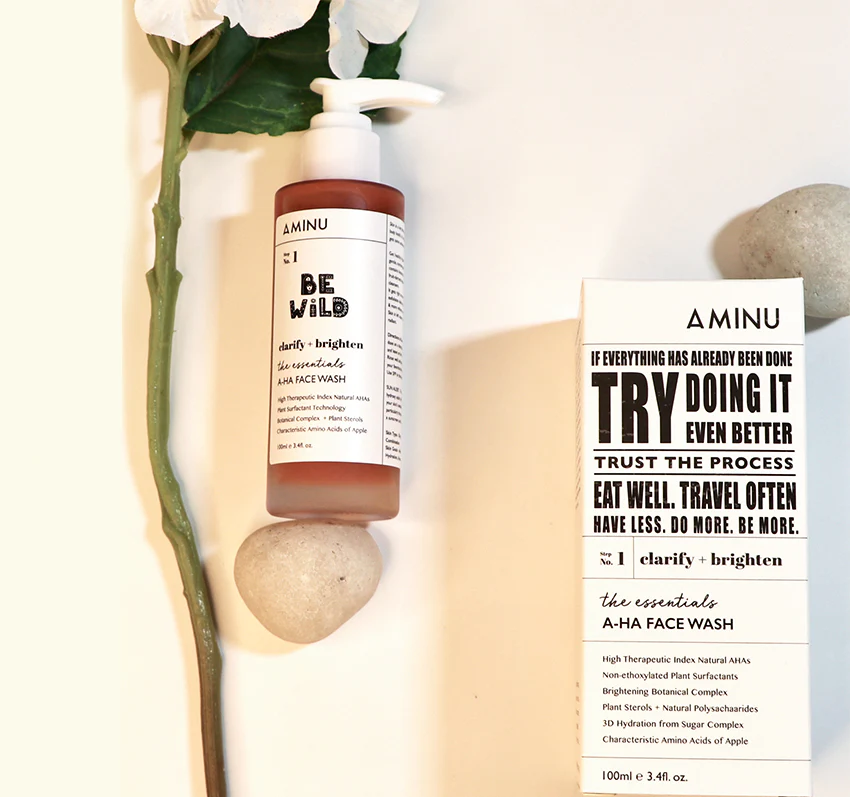 Must try: Melting Balm Cleanser
Link: https://www.aminu.life/ 
Pahadi Local
Since its inception, the vision of Pahadi Local has been to bring local skincare and wellness from the Himalayas straight to their consumer. Their offerings are varied and available in their most pure and unadulterated form. They ensure to employ tedious processes like macro filtering their products with muslin cloth to ensure that filtering does not affect their essential nature.
Every product is tested for purity in accredited laboratories and they are committed to delve deeper into researching raw materials in order to meet international quality and scientific standards. Their promise? Purity. 
Must try: Apricot Kernel Oil
Link: https://pahadilocal.com/