As a 19-year-old pop star, Tanishq Singh aka Paradox is receiving universal praise throughout the nation. A promising rapper, lyricist, composer and performer came to prominence after making a splash on the acclaimed reality series MTV Hustle 2.0. The artist captured millions of hearts over the captivating 10 weeks, sweeping the nation by storm and gaining the title of MTV Hustle 2.0's first runner-up.
Known as one of the youngest rappers in India, who is now reaching new heights with his immense talent, recently released his first song "Perfy" from his EP – The Unknown Letter. The song is a perfect example of creating a sound that is both familiar and fresh at the same time.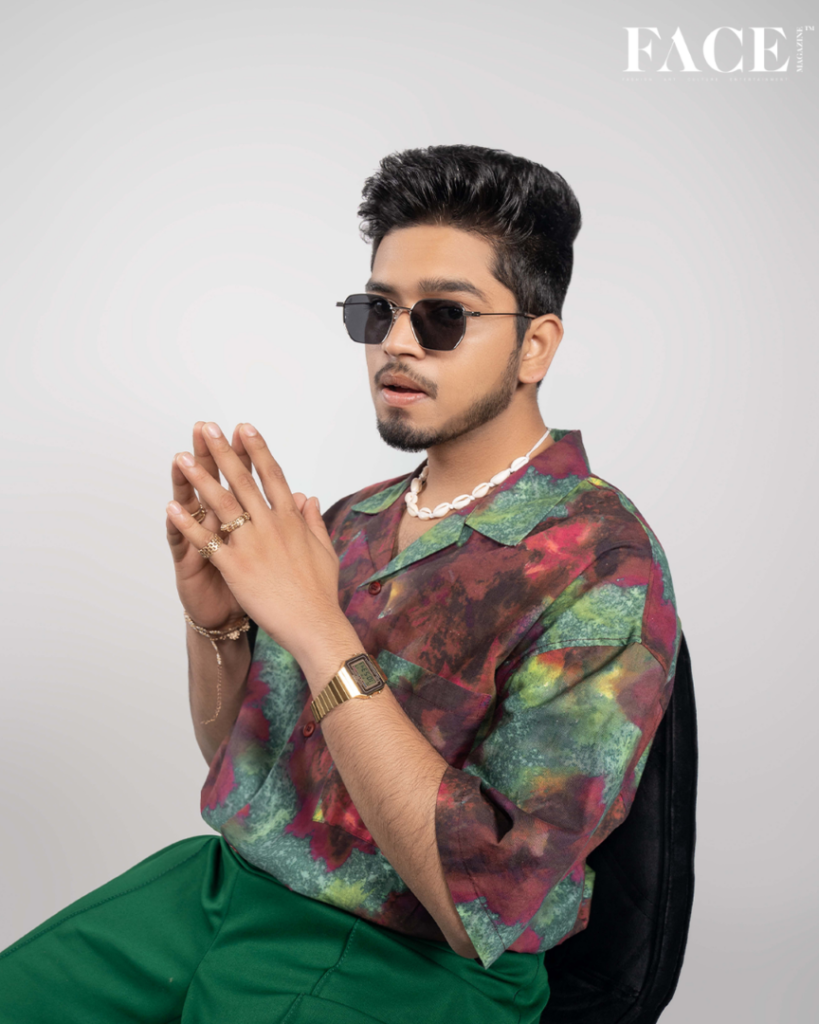 In this exclusive segment with FACE, the rapper talks about his love for music, coming up with a stage name, rap culture in our country and his EP – The Unknown Letter.
With youngsters struggling to decide the career they want to pursue, you made a name for yourself at such a young age. What was it that made you realise your love for music or the fact that you want to be an artist?
Since the age of 16, I had to help my family as an elder son and had to start my career as soon as I could, and my upbringing also played a great role in this journey because I have been around music ever since I got my senses. Being around elders brought maturity in my life too. So, all thanks to my parents, I first felt like writing something in 2014, when I was only 16.
‌About being an artist, I would like to say that I have always been an artist because I have participated in all sorts of activities I could ever encounter in my school journey. From sports to art, everything! So, this artistic soul has always been there. After getting to know the music side of hip-hop I realised that I want to be an artist in this field and inclined myself towards hip hop completely.
You captured the hearts of millions in those 10 weeks and caused a stir after gaining the title of MTV Hustle 2.0's first runner-up. And for your first performance post the show, more than 15k fans showed up to support you. How overwhelming was all that sudden love and fame for you?
It was unbelievable at that time but I was somewhere aware that this would happen, you know you have that intuition? And as surprising as it may sound, 2 years back, I had already predicted this in one of my songs "Paradiction", which simply means Paradox + Prediction.
Rappers are usually known by their stage name more than their original name, and sometimes, people aren't even aware of their most loved artist's actual name. So, what's the story behind your stage name – Paradox?
It was around the time when Badshah Bhaiya's song 'Heartless' was released and I heard that song till the end and found this word there, on the cover of the book. That's how I decided to use it as my stage name.
What do you think about the current state of the rap industry in India?
It's growing and I see people adapting to this culture. There's no doubt in the fact that it's the future.
Your first track 'Perfy' from your latest EP – The Unknown Letter is receiving massive love from the audience. You also gave a sneak peak of the then unreleased track at the Sunburn Festival. From what we understand, the song is about falling in love and the overwhelming happiness that comes from finding your perfect match. What do you think makes the track stand out from other rap songs that we listen to, and what more can your fans expect from the upcoming tracks of The Unknown Letter?
Its simplicity! The fact that the main poem part was written by a sixteen year old. I feel that is something to be cherished. It is a song that gives you a pleasant vibe. It just simply makes you feel sorted and beautiful. And I would just say that expect the unexpected, not just from the EP but everything in the coming future.