Her journey from Germany to Bollywood and beyond has been nothing short of remarkable. Claudia Ciesla, the actress and nutritionist, has graced both the silver screen and the world of entrepreneurship with equal passion and determination. In this candid and engaging interview, she takes us through the highlights of her career, the challenges she faced, and her inspiring advice for aspiring actors.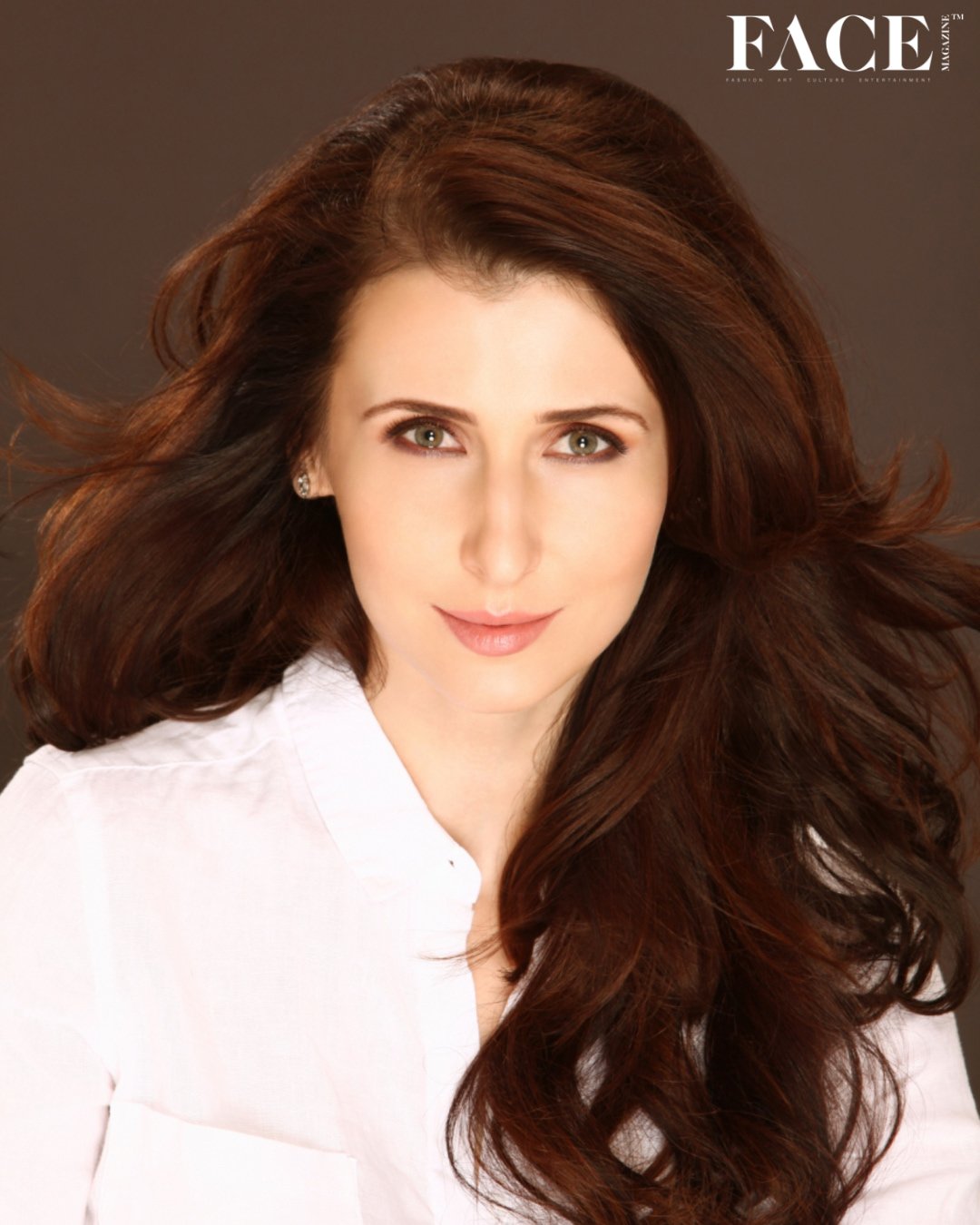 Claudia, your career has taken you on an incredible ride, starting from your early days in Germany as a model. Can you share with us some of the most memorable highlights of your journey that led you to the Indian film industry?
It all began when I made the decision to move from Poland to Germany at the age of 17 to pursue my dreams in modeling. It was a tough choice for my parents, but they supported me, making me promise to return if I wasn't happy and to continue my education. During my time in Germany, I got the opportunity to shoot for a Hollywood movie in India, which later went to the Cannes Film Festival and was released in India. It was during the promotion of that movie in Mumbai when I caught the attention of the Indian audience, leading to my participation in the Bigg Boss reality show. Being the first foreigner on the show, I gained fame in India, and that's how my Bollywood journey truly began.
Breaking into Bollywood can be quite challenging. What were the biggest obstacles you faced during your early days, and how did you overcome them?
The biggest hurdle for me was the language barrier. As an actress, expressing yourself authentically becomes difficult if you're only relying on memorized script lines. When I participated in the Bigg Boss show, it was a Hindi reality show, and at that time, I didn't understand the language. It became clear to me that if I wanted a successful career in Bollywood, I had to learn and understand Hindi. So, I devoted the first year to learning the language with a private teacher, practicing for hours every day. I even asked my friends to speak with me in Hindi to accelerate my learning process. Today, I speak fluently and can't believe how far I've come!
Your versatility as an actress is evident in the diverse roles you've portrayed in Bollywood. Which character has been the most personally fulfilling for you, and why?
Every role I've played holds a special place in my heart. From working with Amitabh Bachchan on Bigg Boss to dancing with Akshay Kumar in the 'Balma" song, each experience has been a blessing. If I were to pick one, I'd say taking on comedy in Comedy Circus was incredibly fulfilling. Comedy is all about timing, and it challenged me in ways I hadn't experienced before.  Embracing new skills and pushing my boundaries has always been rewarding, and I truly enjoy the thrill of being challenged.
You're an inspiration to many aspiring actors. What advice would you give to those seeking to establish a successful career in the entertainment industry?
To all aspiring actors, I'd say this: focus on honing your skills first and foremost. The film industry is a highly competitive field, and talent is what sets you apart. Practice acting diligently, work on your craft, and be persistent. Success doesn't happen overnight, but if you stay dedicated to your passion and keep improving, opportunities will come your way.
Apart from your acting career, you've ventured into entrepreneurship as a certified nutritionist. Tell us how your business pursuits complement your creative side.
Indeed, my passion for nutrition and my career in showbiz go hand in hand. In the entertainment industry, looking and feeling your best is vital, so I delved deeper into studying nutrition to take better care of my health. Writing the book "Keep Eating Keep Losing" with Sonakshi Sinha's foreword and Suniel Shetty's launch, was a natural step for me. Through the book, I wanted to guide others towards a healthy lifestyle, showing that losing weight doesn't mean starving yourself. It's been incredibly fulfilling to combine my creative pursuits with my dedication to wellness.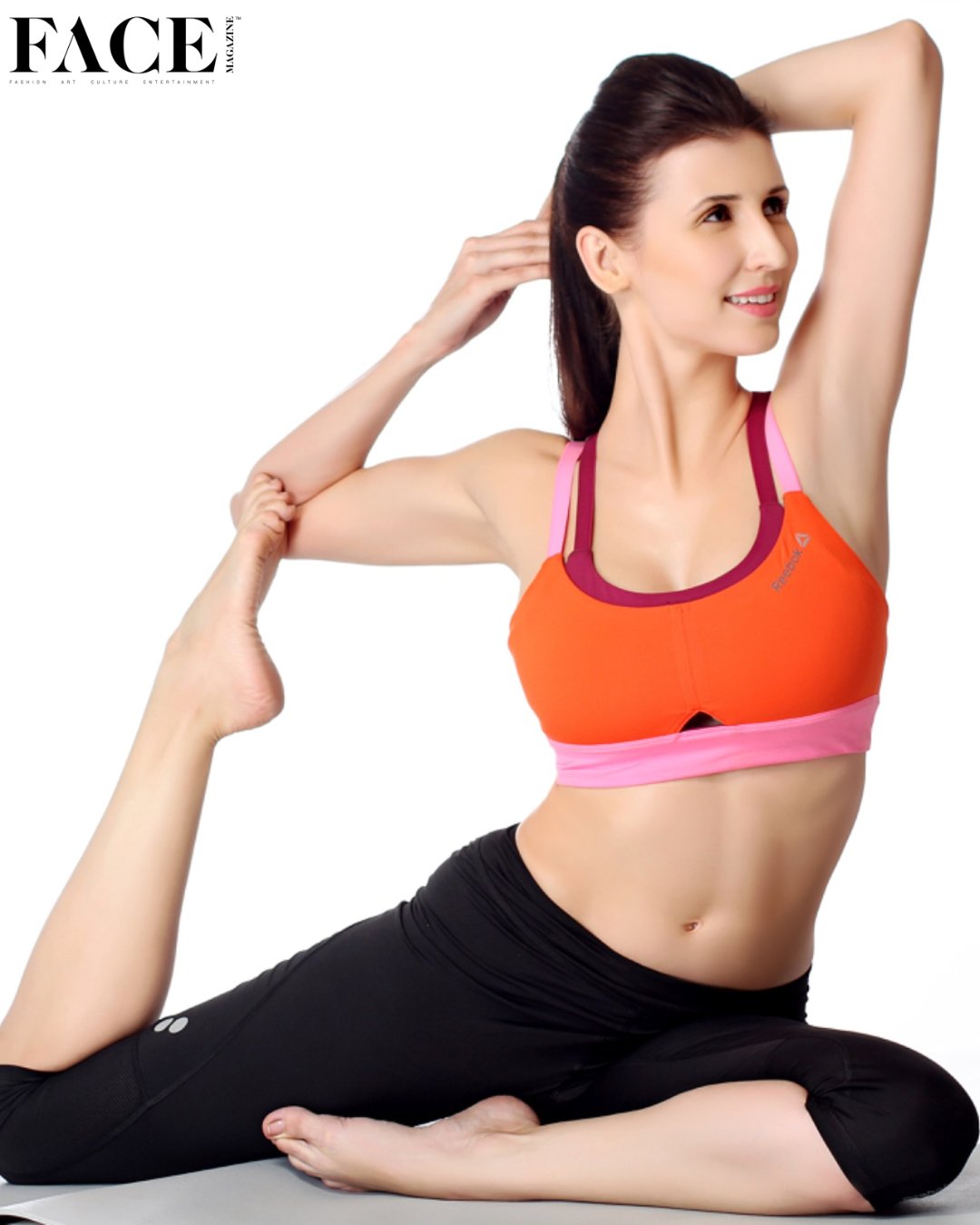 Being an actress and an entrepreneur can be demanding. How do you strike a balance between your professional and personal life?
Throughout most of my career, I remained single, as my work demanded immense focus, and I didn't want any distractions. However, for the past 21 months, I've been happily in a relationship. It's all about finding the right time for everything and being patient. Balancing professional and personal life requires discipline and understanding, and I've learned to
prioritize my well-being alongside my career.
In the entertainment industry, dealing with criticism and opinions from others can be challenging. How do you handle such situations and stay focused on your goals?
My German manager once taught me a valuable lesson about PR, which has helped me deal with criticism. He said that whether the publicity is good or bad, as long as people are talking about you, it means you're famous. That realization taught me that I can't control how others perceive me or my work. It's essential to focus on what I can improve and let go of what's beyond my control.
As you continue to evolve both personally and professionally, what exciting projects or ventures are you currently looking forward to?
I'm thrilled about my talk show, "Weight & Watch with Claudia" which released on 6th August on Tata Play Fitness #110. Furthermore it will release on D2H Fitness Active and Dish TV Fitness Active 132 in september. In this show, I'm shedding light on various health topics, including the relationship with food, intermittent fasting, circadian rhythm, and gut health. I truly believe that adopting a healthy lifestyle can prevent chronic diseases in the majority of cases. After the wake-up call of Covid, we've all realized the importance of our well-being. Through this show, I'm aiming to guide people on their journey to a happy and healthy life.
Your philosophy of life seems to be anchored in Karma and the law of attraction. Could you share a bit more about your beliefs and how they've shaped your journey?
Absolutely, I believe in the power of Karma and the law of attraction. I practice visualization almost daily, which helps me stay focused on my goals and gives me clarity on how to achieve them. Alongside that, yoga and meditation have been instrumental in bringing me peace, clarity of mind, and greater patience in life. I firmly believe that if you do good, good will come back to you, and that guides my actions and decisions.
Claudia Ciesla's journey from Germany to Bollywood exemplifies determination, passion, and a commitment to constant growth. With her versatile talent and entrepreneurial spirit, she continues to inspire aspiring actors and health enthusiasts alike. As she ventures into new projects, including her talk show, "Weight & Watch with Claudia" there's no doubt that she will continue to make a positive impact both on and off the screen.