Global Fashion
Indian fashion designers have always been exceptional in creating alluring garments that portray a story and speak of culture. Over time with the influence of the West, we got to see different silhouettes that may not hold the grandeur of those traditional ones but are equally magnificent and stunning. Here are our favourite designers making India shine with their brilliance.
Sabyasachi
Sabyasachi Mukherjee's eponymous brand is well known for its glory and detailed embroidery works. Every bride dreams of wearing a Sabyasachi lehenga and most celebrity weddings are incomplete without one. The designer had created an undiluted Sabyasachi experience for New York in his brick and mortar store in New York's West Village. The brand is also the first Indian brand to collaborate with H&M presenting a collection that mixes modern and traditional silhouettes with a nod towards athleisure and glamping. The collab collection was well received and got sold out within hours.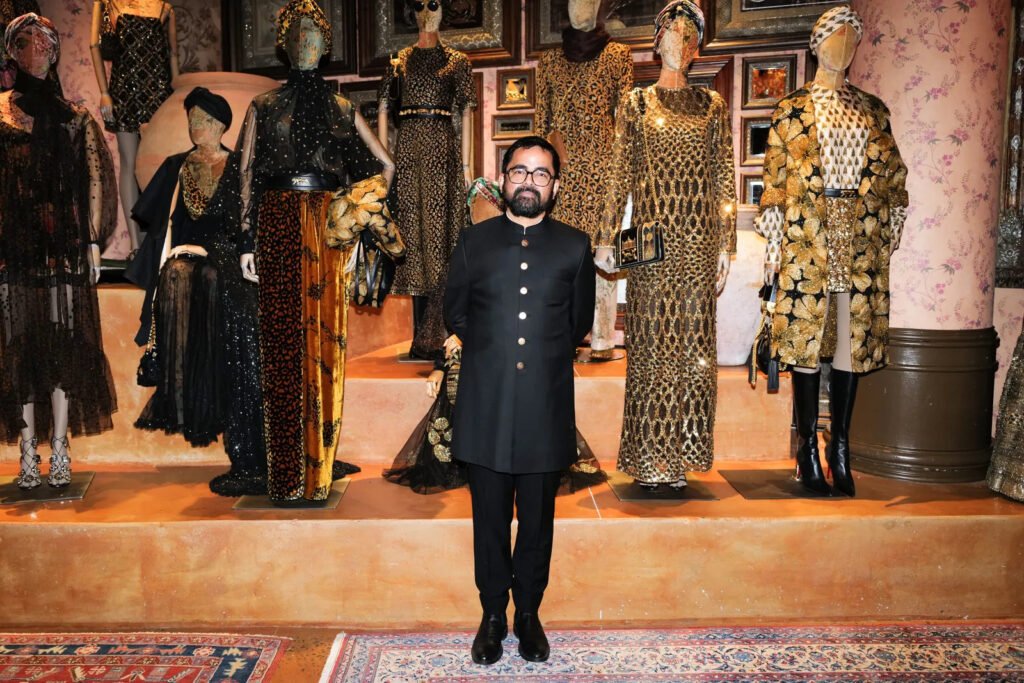 Gaurav Gupta
Making surrealism and fanaticism his mantra, designer Gaurav Gupta has been creating a global buzz with its sculpted silhouettes. Cardi B graced the red carpet at the 2023 Grammy Awards wearing his craft, Megan Thee Stallionwore his creation to the 94th Oscars red carpet in 2022, you would have also spotted his one-of-a-kind design innovations on hit pop-singers of today. His designs have graced magazine covers, billboards, music videos and red carpets around the globe.
Rahul Mishra
Rahul Mishra, who is well known for incorporating traditional Indian handicrafts and artisanship, particularly embroidery, into each of his collections, became the first Indian fashion designer to receive the 2014 International Woolmark Prize at Milan Fashion Week. With his work being shown at London's Victoria & Albert Museum, the renowned award—previously won by industry titans like Yves Saint Laurent and Karl Lagerfeld—put him in the spotlight on a worldwide scale. As the first non-European designer to win a scholarship at Milan's Istituto Marangoni in 2009, Mishra's eponymous sustainable couture label quickly became a global buzz.
Two Point Two
Anvita Sharma's Two Point Two was launched in 2017. This diverse brand rejects gender norms and focuses on "Agender" or "Gender-Agnostic" fashion.  By dressing up the individual rather than gender, the brand rose to fame gradually in our society where gender is no longer binary. Anvita, a graduate of Istituto Marangoni, gained a lot of attention worldwide because of her debuts at Milan and London Fashion Week and the juxtaposition of Indian materials with contemporary forms.
Falguni Shane Peacock
Having dressed up celebs like Jennifer Lopez, Beyonce, Katy Perry, and Lady Gaga, the designer duo have built a career in fashion by following their own set of rules. Using feathers, tassels, sequins and prints, the brand is popular for its unusual styling and impeccable detailing. They are internationally acclaimed for their enduring, evocative couture pieces.