Crepdog Crew opens Mumbai biggest experiential, sneaker store. Highlights of the Bandra store include the widest collection of sneakers including some hard-to-get pieces, an exclusive collection of over 30 designer streetwear and accessories brands, and a craft coffee experience in collaboration with Dope Coffee Roasters
May 2023: Crepdog Crew (CDC), India's premium sneaker reselling platform and streetwear aggregator opens Mumbai's biggest, experiential sneaker store, CDC Experience. Expanding its retail footprint after its flagship Delhi store, CDC's experiential store in Mumbai's trendy shopping estate of Bandra boasts of the largest sneaker wall in Asia with over 600+ limited edition sneaker collectibles alongside an exclusive collection of over 30 handpicked, designer streetwear and accessories brands.
In keeping with the brand's unwavering focus on streetwear, the Mumbai store will retail a comprehensive range of fashion from exciting, edgy Indian brands like Natty Garb, Toffle, Prxkhxr, Warping Theories, Odd Mood, Kilogram, Blue Brew, Sugga, Balav amongst others. Designed by much-in-demand creative genius Faizan Khatri like a Scandinavian art gallery, the store's modern minimalist interior is the perfect platform to showcase streetwear as wearable art.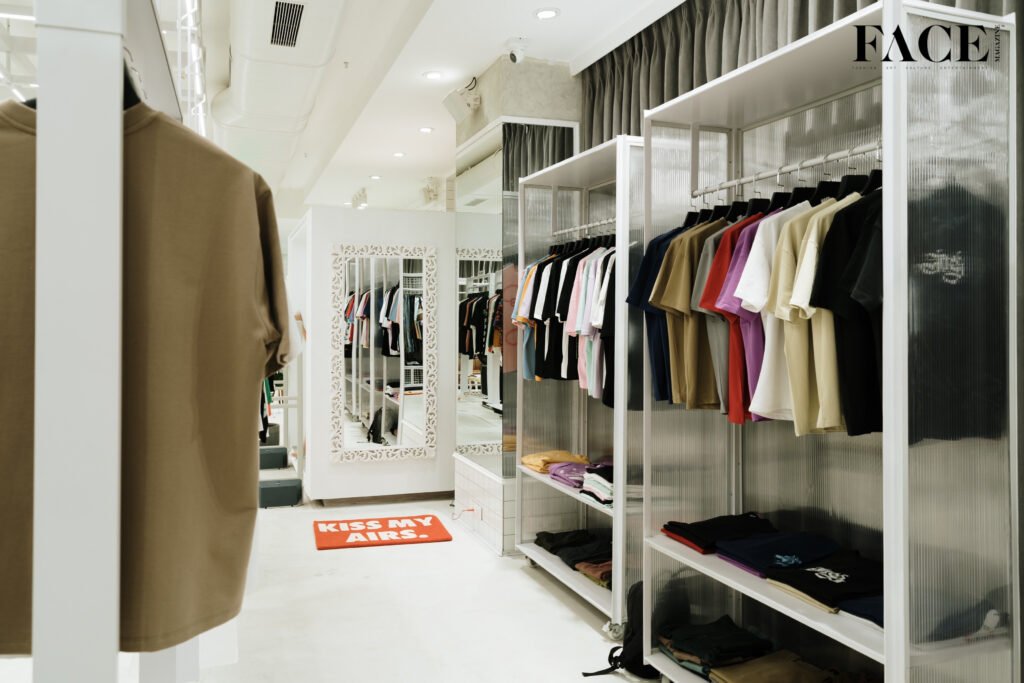 The centerpiece of the store, though, is the largest sneaker wall in Asia featuring the entire collection of the iconic Off White X Nike Dunk Low Lot 50 designed by boundary-breaking designer and creative genius Virgil Abloh, making CDC Experience, Mumbai the only store in Asia to house all '50' under one roof.
"We are thrilled to bring CDC Experience to Mumbai," says Anchit Kapil, CEO and co-founder of Crepdog Crew. "Mumbai is the fashion capital of the country, and we wanted to give the city the kind of experiential space it hasn't seen before. We envisioned CDC Experience as a place for the sneaker and streetwear community to come together. It's not a store, it's an experience," he adds.
The Mumbai outpost delivers an unmatched retail experience by offering a unique 'coffee & kicks' experience. "From Asia's largest sneaker wall to the best streetwear designs in the country and a coffee bar by Dope Coffee Roasters… There is something for everyone at CDC Experience whether you love sneakers, or streetwear or just love the vibe of the community," explains Anchit.
The Crepdog Crew journey began in 2019 with an Instagram page leading to becoming India's premier sneaker and streetwear marketplace and has since opened experiential stores in Delhi in 2022 and now in Mumbai.
The recently-funded company – which counts Pharmeasy founders Dharmil Seth and Siddharth Shah, and fashion designers Masaba Gupta and Nikhil Mehra as its investors – has also collaborated with world's best-selling German herbal liqueur, Jägermeister to create a wearable art piece commemorating the brand ethos of the two companies.
The Crew Love x Jägermeister t-shirt design marries the spirit of the brands with the philosophy of streetwear – bold, creative and disruptive, and is exclusively available at CDC Experience, Delhi and Mumbai and on www.crepdogcrew.com.
About CrepDog Crew
Founded by three friends Anchit Kapil, Bharat Mehrotra and Shaurya Kumar in 2019 as an Instagram page, CrepDog Crew has since grown into a profitable multi-crore business, establishing itself as India's biggest one-stop shop for sneaker and streetwear lifestyle. Its online retail presence at www.crepdogcrew.com services 6,00,000 monthly visitors while CDC Experience, its flagship physical stores in Delhi and Mumbai, have changed the way Indian consumers experience the world of sneakers and streetwear.
Instagram: https://www.instagram.com/crepdogcrew/?hl=en
***
For more information, please contact:
Simer Motiani
Email: simer@stellaratti.com | Mobile: +91 98204 53295
Preksha Jain
Email: prekshajain@stellaratti.com | Mobile: +91 8879717944