These homegrown lingerie brands are turning up the heat
By Team Face
Gone are the days when sexy lingerie was synonymous merely with a lacy balconette or a slinky slip. Some of 2023's finest lingerie makers are seen crafting pieces that don't just look sexy, but feel it too. The 'Make In India' focus has cast the spotlight on homegrown brands that are redefining Indian lingerie offerings and steering the conversation towards a more fashion-forward shift in inclusive pieces that are accessible to all.
These lingerie start-ups have mastered the art of a good fit and are determined to challenge the status quo when it comes to shopping for confidence-boosting pieces that truly make you feel good. Whether you're looking for romantic lace or tactile knits, snug fits or well-deserved support you're sure to meet your match when you shop these labels.
This season, treat yourself to lingerie that's certain to turn up the heat with our edit of investment-worthy homegrown brands that are shaking things up with their unique offerings.
Zivame
Curvylove
Big Little Lemons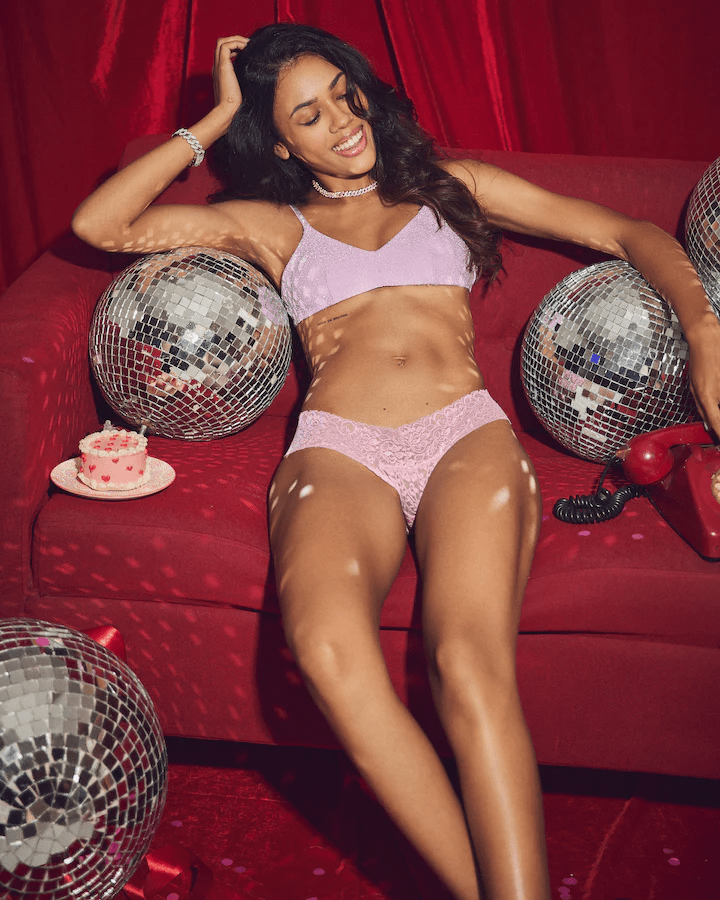 What started out as a little idea to redefine the way Indians shop for underwear, turned into a brand that's both relatable and revolutionary. Big Little Lemons hits the spot when it comes to modern minimalism that doesn't make you pick between sexy and comfortable. Their pieces are soft and supportive, crafted to elevate your everyday. So the next time you restock your top drawer, it needn't necessarily come from a trip abroad!
Shop at: https://biglittlelemons.com/
Erotissch
With fabrics handpicked by experts, trims sourced from around the world and an eye for detail that's rare and unique- Erotissch exists to empower women of every shape and size. Rooted firmly in the belief that lingerie should make you confident and comfortable, their pieces are exciting and one of a kind- perfect to empower you whether you're dressing for day-wear or donning them by night
Shop at: https://erotissch.com/
Nykd by Nykaa
Nykd (pronounced Nay-Ked), a brand by the House of Nykaa, makes an effort to simplify your lingerie experience with products that provide comfort round the clock and seamlessly fuse fashion with function for an elevated everyday look. Proudly labelled 'second skin', their lingerie is easy to love and live in on the daily! Their pieces cater to a range of body types and perform spectacularly well when put to the test
Shop at: https://nykdbynykaa.com/
Da Intimo
Created by Pratibha Bhatnagar, Da Intimo is your one-stop solution when it comes to shopping for lingerie and beyond. They house a variety of exclusive swimwear, sportswear, nightwear and shapewear making it easy to find everything you're looking for- all in one place. A diverse range of offerings is not all- the best thing about their pieces is the quality and finish of the products that are truly setting the tone to re-define lingerie and like in the Indian market
Shop at: https://daintimo.com/
Zivame
Zivame was started with the vision to help women uninhibitedly shop for intimatewear. The goal remains to never let limited choices get in the way, and to constantly reinvent and innovate lingerie and beyond. Their forward design thinking ensures they create pieces for real women and real sizes- making it one of our favourite things about the brand. With Zivame, the options never seem to end, and just when you think you've shopped enough, you'll find yourself adding yet another piece to your cart!
Shop at: https://www.zivame.com/