A spritz of our favourite mists will have you embracing an endless summer
Summertime will always be synonymous with the holiday season. A balmy summer calls for time to relax, explore and let go as you set out on that trip or plan to unwind at a weekend home. As the temperature rises, it's time to swap out your winter fragrances for something fresh, light, and crisp. Choosing a fragrance for summer is all about capturing the essence of the season. From citrusy to floral scents, there are plenty of fragrances that are perfect for summer.
When choosing a summer fragrance, it's important to keep in mind the heat and humidity.
Fragrances that are too heavy can be overwhelming and unpleasant. Instead, opt for mists that are light and refreshing. Citrusy fragrances like lemon, grapefruit, and orange are perfect for summer. They are bright, invigorating, and refreshing, making them perfect for hot summer days. Some of our favourite fruity fragrances for summer are light, breezy and super fresh
Brazilian Crush Cheirosa 62 Bum Bum Hair & Body Mist, ₹2,000, Sol de Janeiro
Link: https://www.nykaa.com/sol-de-janeiro-brazilian-crush-body-hair-mist/p/2722203?ptype=product&skuId=2722197&srsltid=AfAwrE4EqcAC6qeTlmiypuejOUL1fUKaTWmJjxlanhuRJU-Wkz9g1HrjC30
Champagne Toast Fine Fragrance Mist, ₹1,999, Bath & Body Works
Link: https://www.bathandbodyworks.in/p/champagne-toast-667557498416.html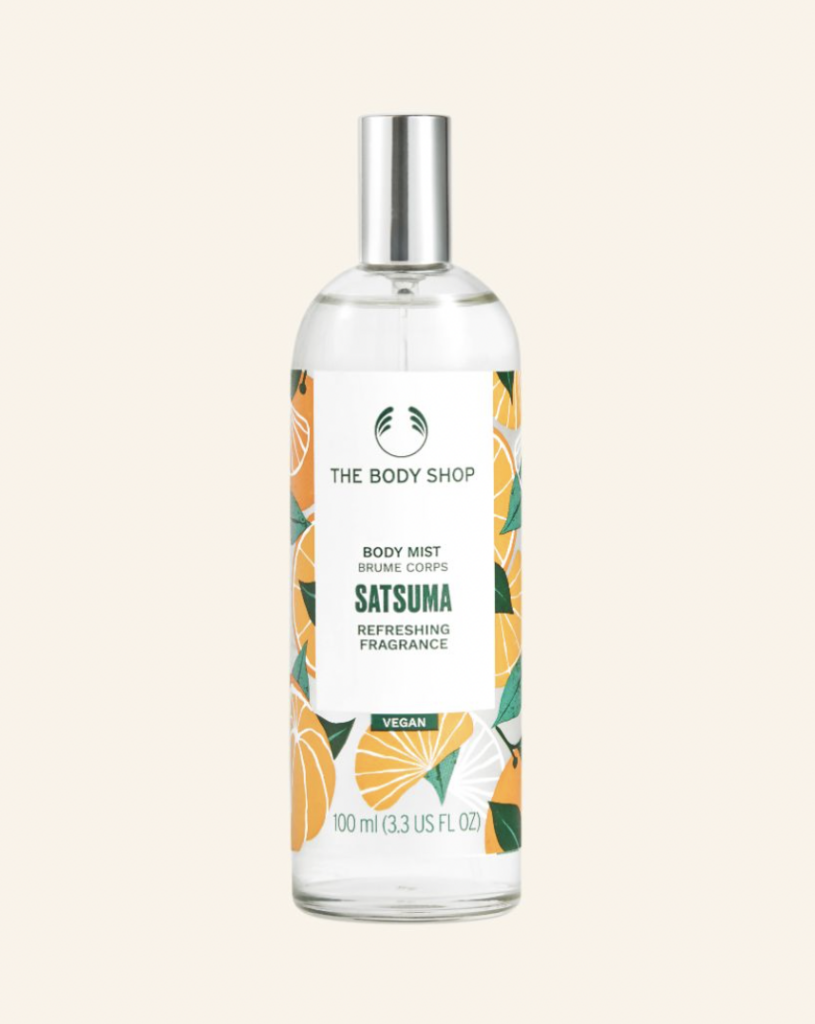 Satsuma Body Mist, ₹845, Bodyshop
Link: https://www.thebodyshop.in/satsuma-body-mist-100ml/p/p038008?gclid=CjwKCAjw3POhBhBQEiwAqTCuBikQiYGxAcXTWOejqSsDY0LJbgzr18b96Fz1FJ9WqJD477T1OrH4zhoCJIgQAvD_BwE
If you prefer feminine and romantic floral notes in your mist, there are plenty of options to pick from. However, it's important to choose floral fragrances that are light and airy, rather than heavy and overpowering. Ahead, floral fragrances from our dresser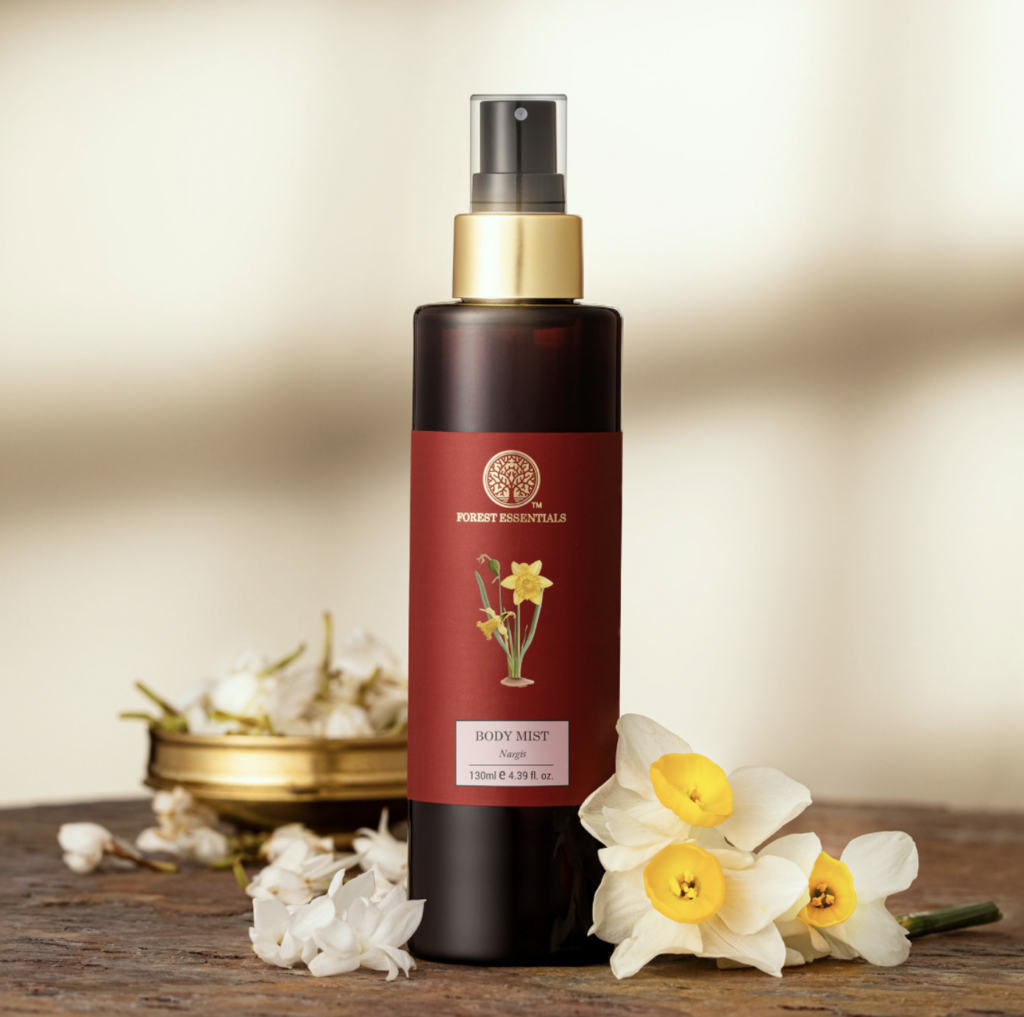 Nargis Body Mist, ₹1,150, Forest Essentials
Link: https://www.forestessentialsindia.com/body-mist-nargis-50ml.html
Red Temptation, ₹1,890, Zara
Link: https://www.zara.com/in/en/red-temptation-80-ml—2-71-oz-p20110242.html?v1=222674362&v2=2241625
Another one of our favourite spritzes for this season is the aquatic-inspired variety. These fragrances are reminiscent of the ocean, and they can be both refreshing and calming. Aquatic fragrances are perfect for those hot summer days when you want to feel cool and refreshed. Ocean inspired mists that we've added to cart are sure to become your summer mainstays.
Fragrance Mist Aqua Kiss, ₹2,499, Victoria's Secret
Link: https://www.victoriassecretbeauty.in/p/fragrance-mist-aqua-kiss/667556605006.html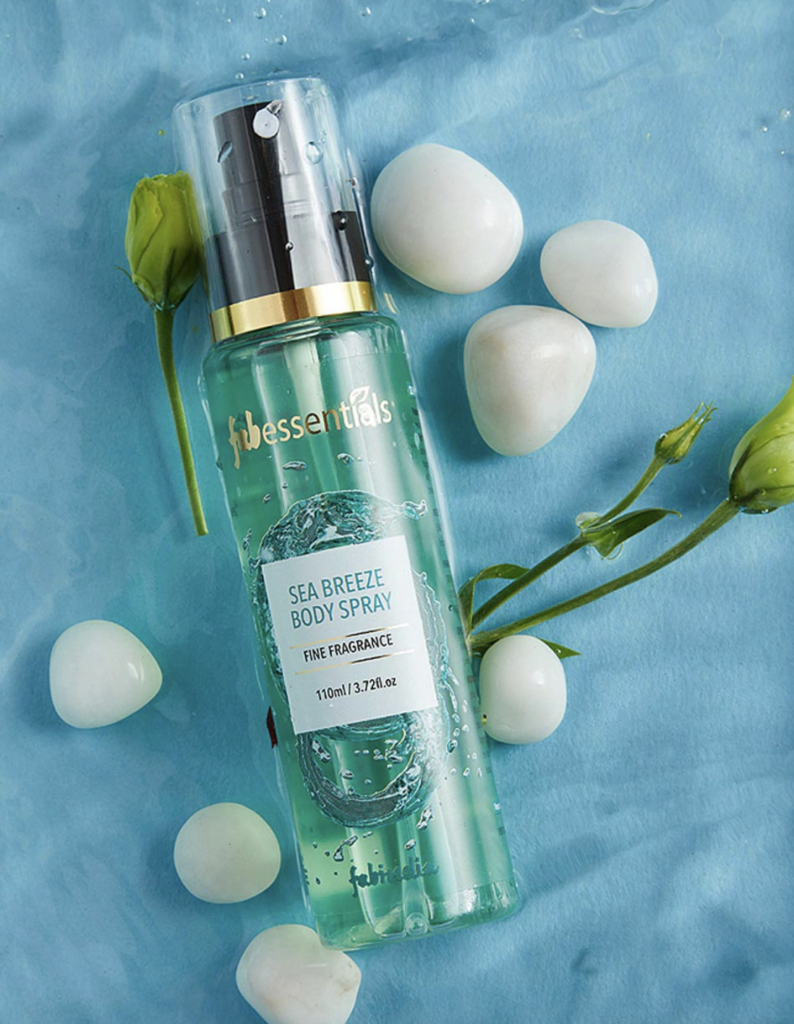 Fabessentials Sea Breeze Body Spray, ₹295, Fabindia
Link: https://www.fabindia.com/fabessentials-sea-breeze-body-spray-110-ml-8907833005832?currencyCode=INR&gclid=CjwKCAjw3POhBhBQEiwAqTCuBo3zUlAhLbYavzg2LB5Em6isbLlarRwGUYpzmcVX5vsVY5wjKTCjMhoCmxwQAvD_BwE
In addition to choosing the right fragrance for summer, it's important to apply it correctly. In summer months, you may need to reapply your fragrance more often, as the heat and humidity can cause it to wear off more quickly. To make your fragrance last longer, apply it to pulse points such as your wrists, neck, and behind your ears. You can also try layering your fragrance by using a scented body lotion or shower gel in the same scent.
Choosing the right fragrance for summer is all about capturing the essence of the season. Citrusy, floral, and aquatic fragrances are all your friends when you're looking for that perfect summer spritz. Light, refreshing, whether you prefer a classic fragrance or something new and of the moment, we've got you covered.