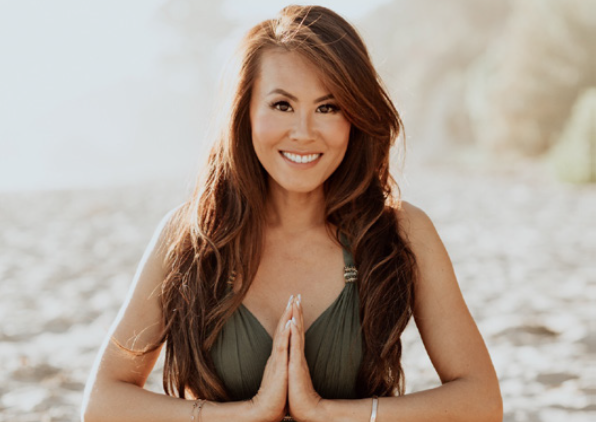 Interviewed by Deepti: June 2020


Can you please tell us your thoughts about food concerning mental health and how it affects our overall mental state and moods?
Whole foods that are rich in antioxidants, Omega-3 fatty acids, essential amino acids, probiotics/prebiotics, nutrient dense in C, D, E & B vitamins and the minerals magnesium, zinc and potassium all support the body in ways that help to lower stress, anxiety and other depressive symptoms. Foods high in antioxidants and anti-inflammatory levels help to protect our whole body and especially our brains, from oxidative stress and inflammation. Omega-3 rich foods are great for lowering stress and anxiety because they contain alphalipoic acids (EPA & DHA), which help to reduce inflammation, regulate our neurotransmitters, and promote health brain function. Foods that have high levels of Vitamin D, magnesium can help calm neurotransmitters and helps with symptoms of depression. Zinc, which is essential for brain and nerve development, has also been linked to lowering anxiety. Foods rich in different B vitamins (folate, niacin, riboflavin, and thiamine) and certain amino acids, can support our nervous systems and help with lowering stress because they help our body to make neurotransmitters like dopamine and serotonin. Serotonin is a chemical neurotransmitter that helps us regulate our mood, memory, sleep, brain function, behavior, and anxiety.
The amino acid tryptophan, which is responsible for creating niacin, that also helps the body produce serotonin. Foods with probiotics and prebiotic bacteria help to support our gut, which is like our second brain! A good 95% of serotonin is produced in our gut, so foods that support a healthy gut microbiome is important for managing stress and anxiety.
Avoid processed foods because studies have shown that overly processed foods increase anxiety symptoms and make the disorder harder to manage. Beginning a healthy diet is a lifestyle change that can improve your overall mental health. However, sometimes even a dietary overhaul may not be enough to address your anxiety.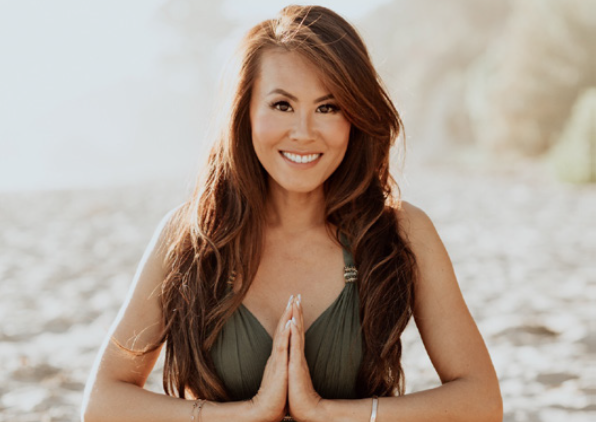 How much are you dependent on modern medicines, how do you plan to heal yourself through food for your recovery?
I lean towards holistic and natural options as my first and primary sources for health and healing. I do this through food, herbs, plant-based tinctures and supplements, alternative modalities, as well as homeopathic and non-medicine supplements. However, when necessary, I will employ the use of modern medicine, as directed and under the supervision of a physician.
What lifestyle changes would you suggest for people to remain fit and acclimatize to these extended lockdowns?
Daily movement, meditation in addition to healthy, vibrant meal choices are the keys to both physical fitness, as well as emotional fitness during the extended lockdown.
Tell us about your 5 favorite ingredients that you use most often in your kitchen
Dark green vegetables like kale and broccoli because they're high antioxidants, rich in beta-carotene and vitamin C (these nutrients boost antioxidants levels for optimal brain health; berries (raspberries and blueberries) as they are very high in antioxidants (helpful in reducing
the oxidative stress in the body) and avocados, which are high in vitamin B6 (which helps the body make neurotransmitters like serotonin), High in B vitamins like riboflavin, niacin thiamine (which support nervous system); also high in Vitamin E (which is connected to cognition, helps to widen blood vessels, needed for the formation of new red blood cells); also high in magnesium.
Could you please tell us about foods that can help our readers with anxiety in these unprecedented times?
Eating foods that will centre or calm your energy centre shifts your energy from anxious and scared, to balanced and strong. The first chakra, or the root chakra, guides this grounding, safe, and secure frequency, so eating foods that support this chakra will help you shift your thoughts and emotions. Try to be mindful of eating too many foods that will stimulate anxious or unrestful feelings, like caffeine, sugar, and processed foods. These types of foods might comfort your mind at the moment, but long term (or even within a few short hours), they can destabilize your vibration and weaken your immune functions.
Instead, reach for any vegetable that is grown in the soil of the earth will carry with it a powerful, grounding vibrational frequency. Some examples of nutrient dense, easily accessible root vegetables are potatoes, sweet potatoes, turnips, carrots, yams, yuca, radishes, parsnips, beets, and rutabagas.
Can you give us some suggestions to deal with the corona paranoia and how to boost our immunity for the same?
In my practice of Culinary Alchemy®, I teach people that the energy and the thoughts you put into your food can directly affect the energetic vibration of the food, as well as how your body receives it. So, while you're cooking, think about how the meal you are preparing will nourish you and your loved ones and keep you healthy and your immune systems strong. Being conscious of the foods that you are eating is a great way to help your body feel balanced and secure.
Our immune system is our strongest defense during this time and eating foods to boost our system is the most important. I recommend that people use nutrient dense ingredients that are high in vitamins, minerals, and antioxidants, like colorful fruits and vegetables. Even if frozen options are your best choices, they're wonderful! Most vegetables and fruits are frozen at their peak ripeness.
Keep in mind that food is just one piece of the puzzle of achieving and maintaining physical and energetic health, so make sure you are also supporting your body and mind with other healthy activities. Calming exercises, such as breath work, yoga, journaling, meditation, exercise, positive thinking, energy healing, sleep, and hydration will also help you stay healthy and grounded now and always.