Featuring Aoora aka Park Minjun, South Korean singer, songwriter, producer, performer, and fashion enthusiast.
In conversation with Naina Kumar.
K –Pop has always influenced the world with its edgy music and strong fashion game, and Aoora is a personification of the charismatic culture. This global sensation is an exemplary artist who has left an enduring mark on the Global music scene with his iconic style, eccentric charm and captivating musicality. His extraordinaire performances have swayed and shaped the future of the global music landscape. He is an inspiration for the youth and talents of the cross-cultural music industry, with his commendable commitment to fostering connections and bridging the gaps through the power of music. This fashionista knows how to make waves through his sassy, distinctive and creative style, his fierce fashion sensibilities add up to his powerhouse performances leaving his audiences enthralled. We caught up with the multitalented artist to discover the true enigma entertainer!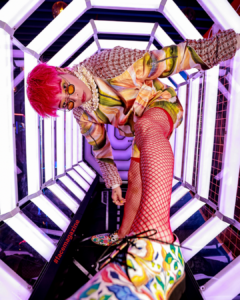 1. What does Aoora mean? Why did you choose it as your stage name?
Answer: –
Aoora is a stage name I created by transforming the word "AURA." It carries the meanings of energy and artistry. I chose this name because I wanted to embody an artist who spreads happiness through my unique energy and creative abilities.
2. Which one out of Fashion and Music do you choose to express yourself with?
Answer: –
Both fashion and music are integral to expressing myself. I find that my style in fashion is often influenced by the music I create. The process of crafting both music and fashion are incredibly fascinating to me. Whether I am exploring new sounds in my music or experimenting with innovative fashion choices, I feel a profound sense of vitality and self-expression.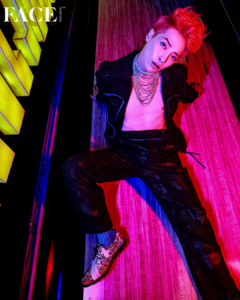 3. You did concerts in India recently how was your experience? Did you get to interact with your Indian fans?
Answer: – Recently, I had the opportunity to perform at three concerts in India – Mumbai, Jammu, and Punjab. Each time I take the stage in India, I am truly humbled by the immense love and energy from the fans who come to support me. Witnessing their joy and enthusiasm during my performances is one of the most gratifying experiences for me. Interacting with my Indian fans has been incredible, as they have showered me with immense love and warmth. I cherish the connections I've made and look forward to meeting many more of my Indian fans in the future.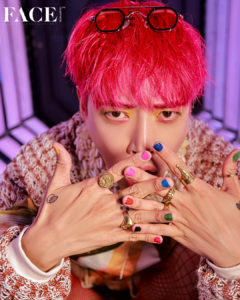 4. You are known to have been using the power of music for unifying cultures across the globe. Which are your favourite cross-cultural projects?
Answer: – I have had the opportunity to collaborate with artists from various countries, which has allowed me to explore the power of music in unifying cultures across the globe. One of my current favorite cross-cultural projects is combining K-pop with Indian pop music. It has been an exciting endeavor, and I believe there are many similarities between Indian and Korean cultures that can be beautifully expressed through music. I am eager to continue exploring and experimenting with diverse cultural influences in my future projects.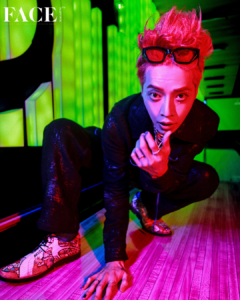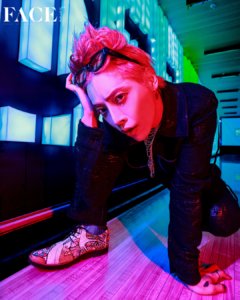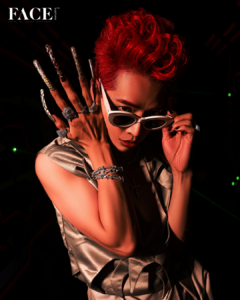 5. How do you prepare for a live concert, as it takes so much from a performer? Do you follow a ritual before hitting the stage?
Answer: – Preparing for a live concert is indeed a demanding process that requires a lot of effort from a performer. It involves various crucial elements:
Firstly, having great music and a talented band is essential. They contribute to creating an exceptional performance.
Additionally, dancers play a significant role in enhancing the songs and adding visual appeal to the stage.
The process also involves coordinating costumes, hair, and makeup, which contribute to the overall aesthetics of the performance. Extensive practice is crucial to ensure a flawless delivery on stage. This includes rehearsing songs, choreography, and stage movements.
Furthermore, stage setting, and promotion are important factors in creating a captivating concert experience.
I strongly believe that I am not working alone in this process. There are numerous individuals who work diligently to ensure a memorable performance. I am always grateful to them and strive to improve with each concert.
As for personal rituals, I am a spontaneous person, so I don't follow a fixed routine. However, I do make sure to practice intensively before every concert to strive for perfection.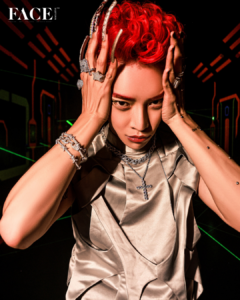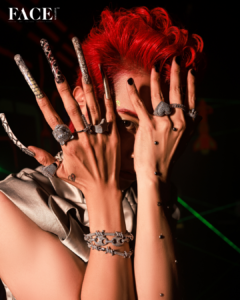 6. What is your beauty/ fitness regime you swear by?
Answer: – Ensuring a proper beauty and fitness routine is essential for me. After a long day, I make sure to thoroughly cleanse my face and body to remove any impurities. When it comes to my diet, I prioritize eating less and making healthier choices. I consciously try to reduce my intake of sugar, flour, and carbohydrates. Instead, I focus on consuming ample amounts of protein, vitamins, and vegetables. However, I must admit that it can be challenging to resist the delicious food and desserts in India. Once I return to Korea, I will immerse myself in my daily regimen again.
Maintaining a consistent exercise routine is also crucial. I engage in various physical activities such as cardio, strength training, and flexibility exercises to stay fit and energized.
Overall, I believe that a combination of a balanced diet, regular exercise, and proper skincare practices is key to maintaining both inner and outer well-being.
7. What was your takeaway from India? Did you find any cultural similarities between South Korea and India?
Answer: – India has been an incredible experience for me, and I have gained numerous insights from this diverse and enchanting country. Every day, I discover something new and learn so much from the people and their varied perspectives. The cultural richness in India is astounding, with music, fashion, language, and food representing the uniqueness of each region. This diversity inspires me and motivates me to explore and embrace more. In terms of cultural similarities between South Korea and India, there are a few aspects that I have noticed. Firstly, both countries have a vibrant and enthusiastic population, and there is a shared sense of excitement and passion among the people. Additionally, the love for spicy food is something that can be found in both nations. Moreover, both South Korea and India value close-knit family systems and cherish strong family bonds. Lastly, there is a similarity in the melodrama often seen in the entertainment content of both countries.
These cultural similarities, along with the vast differences, create a fascinating blend of experiences and connections between South Korea and India.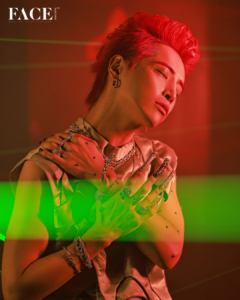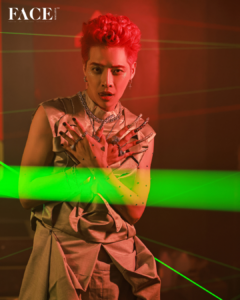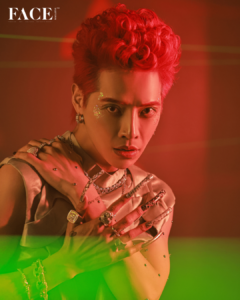 8. Tell us about your upcoming projects? Are you collaborating with any Indian artists?
Answer: – My current project involves collaborating with Saregama label for 10 songs, where I am putting my own twist on old Indian songs by arranging them in a K-pop style. We are in the process of preparing for the release, and the first song titled "JIMMY JIMMY" was released on May 25, accompanied by a visually captivating music video. We have planned various enjoyable challenges for the audience, and I hope everyone will appreciate and enjoy them.
I would also like to express my admiration for my favorite Indian singer, King!… I hope to have the opportunity to collaborate with you someday.
9. Where do you find inspiration for your compositions?
Answer: – I find inspiration for my compositions from various aspects of my lifestyle. It could stem from discovering a new word or style or being influenced by the latest trends in music and fashion. Inspiration comes from a multitude of situations and experiences rather than being confined to a single source. I believe that being open to the world around me and embracing different influences allows me to create diverse and captivating compositions.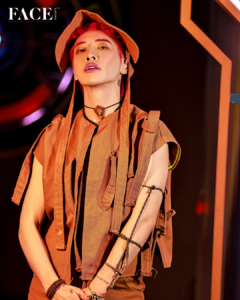 10. You are known for your vocal prowess and your style. How do you train for your vocals? Answer: – During my trainee days, I dedicated nearly 5 hours daily to vocal practice. However, one of the most effective methods I have found for training my vocals is through recording and listening to my own voice. By monitoring and analyzing the recordings, I can identify areas for improvement and work on enhancing my vocal abilities. With consistent practice and self-reflection, I strive to discover a sound that can optimize my unique strengths as a singer. This is the approach I follow for my vocal training.
11. If you must wear one outfit for a week, what ensemble will you choose to be in?
Answer: – For a week-long ensemble, I would suggest a simple yet stylish outfit. Black is a versatile and timeless color that can maintain its appeal throughout the week without feeling worn out or dirty. To create a unique look, I would recommend pairing a black T-shirt with comfortable black pants. This ensemble provides a sleek and effortless appearance that can be dressed up or down depending on the occasion.
12. How can one describe Aoora's fashion style in three words?
Answer: – Crazy, Sexy, Cool