See, Breathe, Taste, Hear and Feel Love with these 5 ritualistic date ideas to slow down & feel the love in the air.
Article by Naina Kumar
Spring and harvest seasons bring in the blossoming love. It is 2023 an age where people are finding love in the metaverse and romance is a trend to be followed. The question is; are we disintegrating and disassociating from the slow, real, and authentic world? Can we put aside the pompous show of love in social media and take a few steps back to experience a soulful and wholesome romance that may be old-fashioned but definitely will take your breath away and leave you feeling truly madly deeply in love? If you are an old soul like me you will unquestionably cherish the following date ideas I have curated for you. One can always add and edit to them, and be rest assured to create a memory of your lifetime. 
1. The Silent Date
The rustic charm, the musty yet soulful smell of the old books, and the code of silence of the library make this my no. 1 favorite old-school date location. What makes it romantic you may ask, I would say 'it is the sanctorum of the tales, wisdom, and secrets that awaits to be read and discovered, and nothing can be more romantic than digging for them with your companion.' What makes it more exciting is that throughout this escapade one needs to stay silent and can experience the rush while communicating solely through sharing quotes and texts through the books. Following are the tips to build love in the air.
Visit the library when it's least crowded, around lunchtime/ afternoon would see lesser footfall. Choose a perfect cozy corner, sit facing each other, and talk through the words in the books.
Borrow your favorite author or a romantic novel for each other, the date stamps will mark this beautiful library rendezvous.
Hide some hidden messages in the book by highlighting texts, which shall unfold as they read the book.
Share favorite poems which you would like to dedicate to each other. Wordplay is engaging, and a beautiful way to express your emotions.
2. The Blind (Fold) Date
This is a more intimate date idea to be done with someone you trust and have known for a long time. It should be arranged in a comfortable & private space preferably either of the partner's homes. This date is all about sensory stimulations. Vision is the most influential of all the senses, and when we blindfold it the other senses heighten and start playing up. The date requires one partner to be blindfolded at a time, while the other navigates alluring stimuli around and towards them. These practices are age-old traditions that find mentioned in the ancient books of Kamasutra. Below are tips on how to perform this date flawlessly.
Bring fabrics from your wardrobe e.g. velvet, satin, lace, and caress against the blindfolded partner's skin. Let them reveal which one is more alluring to them.
Assemble a platter of food from various palettes like honey, dates, berries, and fruits, and feed them one by one to your partner to relish each taste and texture. Ask them what each flavor reminds them of.
For an olfactory delight bring a bouquet, fragrances, candles, and essential oils, and let them enjoy each aroma and observe their reaction to each one of them.
Last but not the least; soothe your partner with some great ambiance music, which sets the right mood for your romantic tryst.
3. Love letter Date
In today's fast-paced life when someone slows down and spends time, emotions, and thoughts to pen it down in an old-fashioned way, it becomes the most precious token of love (money can't buy). Handwritten love letters are not only a delight for the partner but it allows the writer to freely emote without any inhibitions. It's a sacred and safe way to convey your feelings and beliefs because one can always edit or revisit how to frame phrases and notes as communication has become challenging in today's time where everyone is in a haste to cut 'it' short and is always driven by an impulse.
Letters are timeless; make them unique by aesthetically folding & enveloping and sealing them with a wax stamp. Make sure you spray some fragrance over the letter to allure the olfactory senses.
Find a serene place to exchange and read the letter, preferably a Rose/flower garden or orchards. Nature's womb is undeniably the most romantic setting.
Set up a picnic spot, rugs on the ground, sipping hot tea, and reading the letters lying down in silence.
Later take a stroll together around the lush garden talking about the parts of the letter and how it made you feel. Follow this analog tradition ritualistically to find wholesome conversations in this digital era.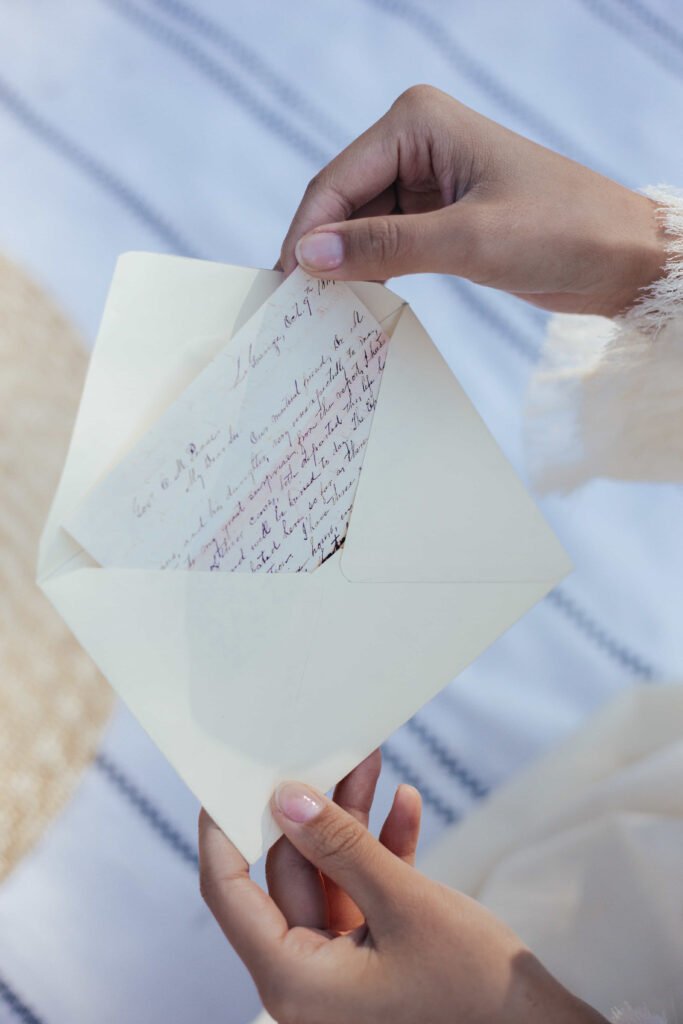 4. Planting the 'Future' Date
I recommend this one for couples of every age and phase; this date is to plant the future or rather I should say for a better future! Planting trees is an activity conducted by many NGOs in every city. Sharing a cause and working for it together is the most sacred way of bonding as lovers. There's nothing more rewarding than coming together to plant trees and taking a tiny step towards saving the earth. Romance doesn't always need to be spick & span and chic; rather it is a force that makes two individuals powerful together, so soil your hands and plant your love eternally. Below are a few NGOs which can help you with this love mission.
Green Yatra is one of the leading NGOs which have a presence in Pan India and they provide free plantation drives through their project Pedh Lagao. Visit greenyartra.org for more.
Other NGOs to visit are hariyalithane.com, beinggreens.org (Delhi), and sankalptaru.org which provides you with a tree certificate as well and helps you track the growth of your plant with time.
Plant the tree to flourish your relationship as well as to sprout the seed of love in every living soul.
Love is hope and sharing that hope with others multiplies the love you receive. The lush and freshness in any relationship come from watering it with immense care and dedication.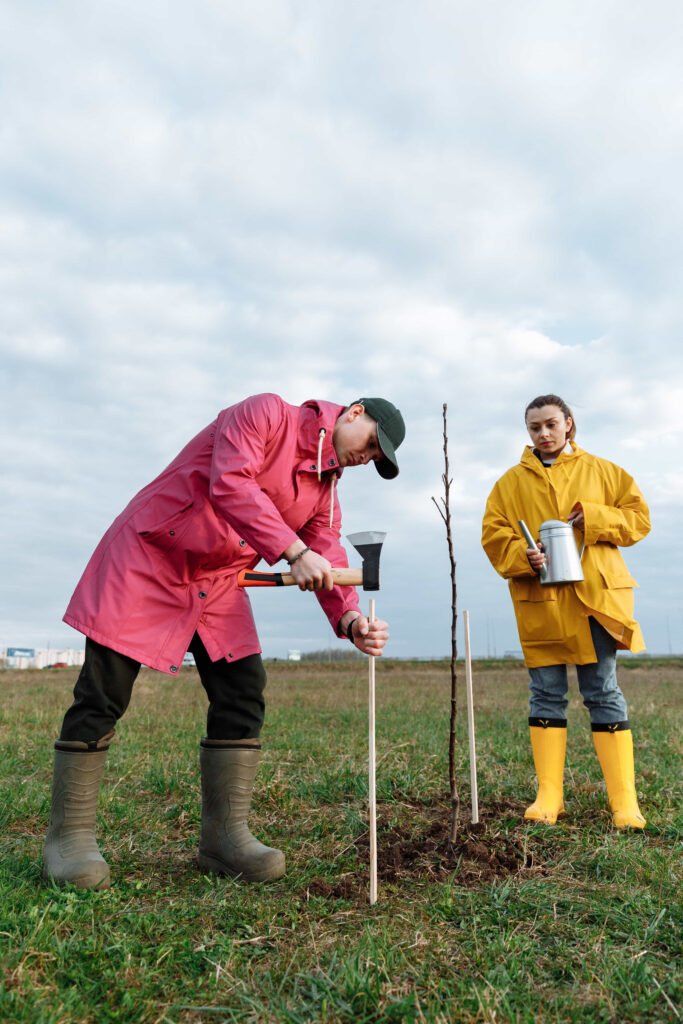 5. The Yogi Date
Our body is a temple; it carries our soul while allowing us to experience various carnal, emotional, and tangible pleasures. Love is such a powerful energy that to consume it rightly one must have their soul, mind, and body in sync with each other. Yoga is an ancient Indian practice and the only discipline which works on the physical, mental, and spiritual aspects simultaneously. A yogic date can prove to be magical and divinely romantic on holistic levels. Yoga practice leaves you with increased mental & physical energy which reduces stress levels and boosts enthusiasm. Yoga is the only medium that can provide a space for partners to heal together and be mindful of each other's emotions.
This date is as sacred as visiting a temple, thus I would recommend one does this in presence of a yoga guru. One can ask the guru to design a private/personal session.
I would recommend my yoga guru Shivali Chatterjee @livebetterbyshivali, one can reach out to her and get more info about the sessions.
Dhyan Samya is a Sacred Intimacy coach, and Holistic healer, one can reach out to her @dhyan_samya to seek guidance to revive intimacy with their partner.
A healthy love can only blossom within a soul enveloped in a healthy body and mind.