In the world of fine jewellery, where craftsmanship meets sophistication, Jeypore Creations has established itself as a prominent brand beloved by jewellery connoisseurs across the globe. With a legacy spanning several decades, Jeypore Creations has mastered the art of handcrafting luxury jewellery that captivates hearts and resonates with the individuality of its wearers. Under the discerning eye of director and seasoned jewellery designer Shweta Gupta, the brand has become synonymous with intricate designs that push the boundaries of creativity. With a presence in New York, London, Tokyo, and Jaipur, Jeypore Creations has carved a niche for itself, redefining the fine jewellery landscape and emerging as a shining star.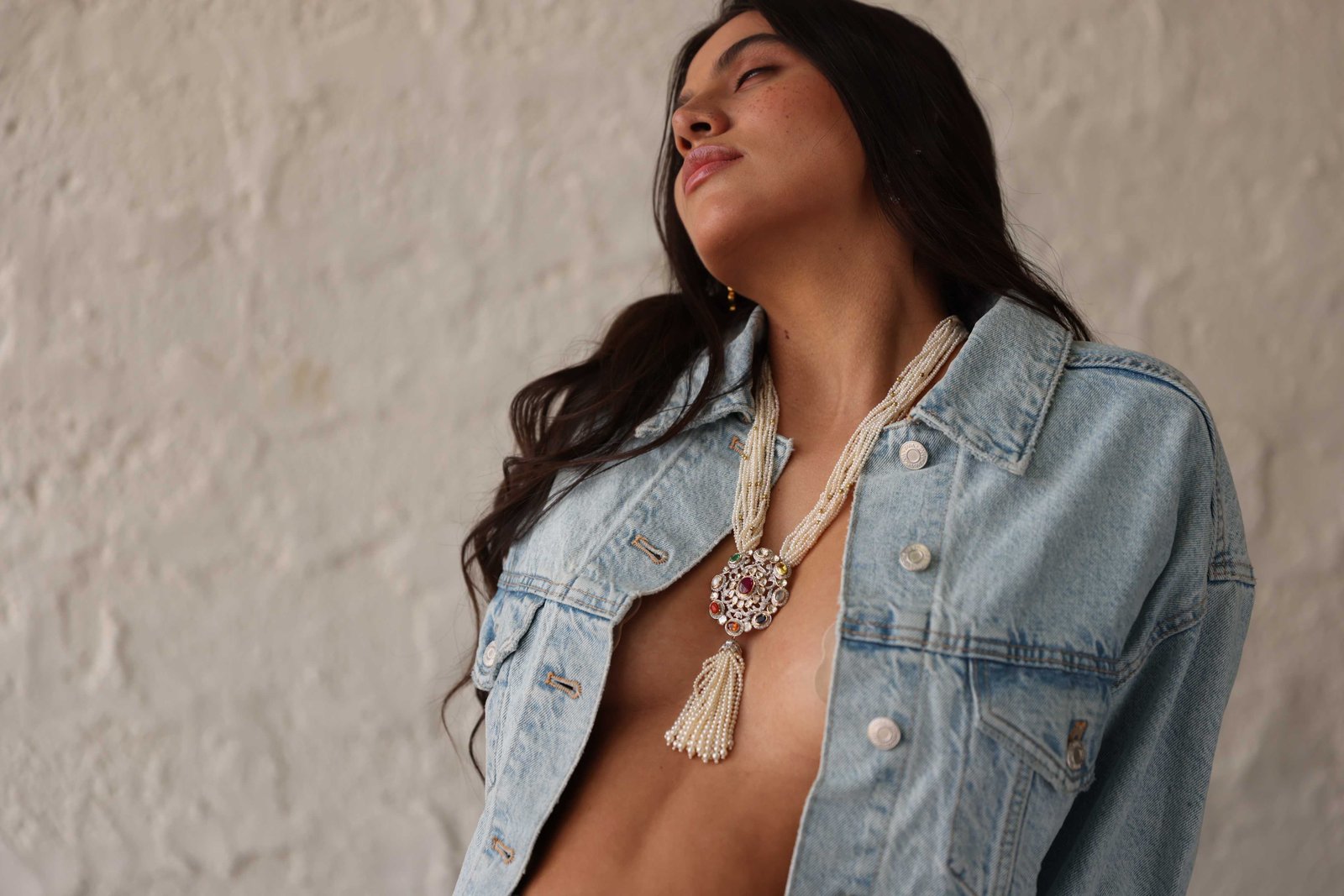 At the heart of Jeypore Creations lies a dedication to impactful craftsmanship. Shweta Gupta's design process is a rhythmic dance of inspiration and artistic vision. Drawing upon a deep understanding of jewellery pedagogy, she transforms the rawness of metal and stones into luxurious works of art. Each piece undergoes a meticulous journey, where gemstones are hand-selected for their brilliance and metals are shaped with precision – the result is a harmonious blend of elegance and innovation, where every element is thoughtfully considered to create jewellery that exudes timeless allure.
The design house distinguishes itself through its contemporary and unconventional designs, captivating the imagination of jewellery enthusiasts worldwide. In a world where conformity often reigns, this brand fearlessly breaks free from the ordinary, offering pieces that embody the spirit of individuality and self-expression. From audacious silhouettes to unexpected colour schemas, Jeypore Creations challenges conventional norms, inviting wearers to embrace their unique style and make a bold statement. It is this unwavering commitment to pushing boundaries that have garnered wide acceptance and popularity for the brand.
The designs from Jeypore Creations have become a beacon of self-expression for fashion-forward individuals. These pieces serve as a medium for wearers to communicate their distinct personalities, reflecting their journeys, aspirations, and passions. By embracing atypical materials and innovative design techniques, Jeypore Creations sets itself apart, catering to those who seek more than just a piece of jewellery— but instead, an extension of their own identity.
Through its innovative approach and capable craftsmanship, Jeypore Creations is redefining the fine jewellery landscape in India, one collection at a time. With a fusion of heritage and modernity, the brand celebrates the rich cultural tapestry while embracing the ever-evolving demands of contemporary aesthetics. Jeypore Creations has become a symbol of excellence, captivating the attention of discerning individuals, influencers, and tastemakers alike. Its rising star status is a testament to its ability to overcome borders and connect with a global audience who appreciate the fusion of craftsmanship, innovation, and artistic expression.
Each creation encapsulates the brand's commitment to delivering jewellery that is as unique as the individuals who wear it. With every exquisite piece, Jeypore Creations invites you to embark on a journey of self-discovery, celebrating your own distinctiveness and eccentricities. As the brand continues to challenge the monotony of everyday life, it is cementing its position as a cult favourite, weaving dreams and crafting legacies, one exquisite piece at a time.
Impact Without Limits.
What sets Jeypore Creations apart and has elevated it to the status of a cult favourite is its ability to create a design language that speaks to the modern sensibilities of today's discerning clientele. The brand's aesthetic embraces contemporary elements while paying homage to traditional craftsmanship. 
With each collection, Jeypore Creations seamlessly blends innovation and heritage, defying conventions and captivating the imagination of jewellery enthusiasts. Their creations become an extension of the wearer's personality, allowing them to make a distinct statement and forge an emotional connection with their jewellery.
Jeypore Creations is the non-conformist renegade of India's fine jewellery landscape that challenges traditional norms and redefines what it means to wear jewellery. The brand's avant-garde approach, coupled with its unwavering commitment to quality, has garnered a dedicated following of trendsetters and fashion-forward individuals who seek unique and distinctive pieces. 
Jeypore Creations has curated a portfolio that goes beyond mere adornment, offering wearable works of art that celebrate the wearer's distinctiveness in thought and expression. It is this ability to transcend barriers and create beauty that resonates on a deeper level that has solidified the brand's cult favourite status.
Moreover, Jeypore Creations is on a mission to cultivate its own design language that will influence the future of fine jewellery in India and beyond. The brand's dedication to innovative design, process and its distinct artistic voice lay the foundation for a new era in jewellery aesthetics.
With each collection, this brand presents renditions that are bold, yet elegant, unconventional, yet timeless. This unique fusion of elements has created a design language that is instantly recognizable and sets the brand apart from its contemporaries.
Behind the curtains
With Shweta Gupta at the helm, the brand has transformed the way we perceive and experience fine jewellery and forged its own path. Her journey in the jewellery industry began years ago, fueled by an insatiable curiosity and an unwavering desire to create timeless pieces that transcend trends. Drawing inspiration from India's diverse cultures and her own artistic sensibilities, Shweta weaves narratives of beauty unlike any other.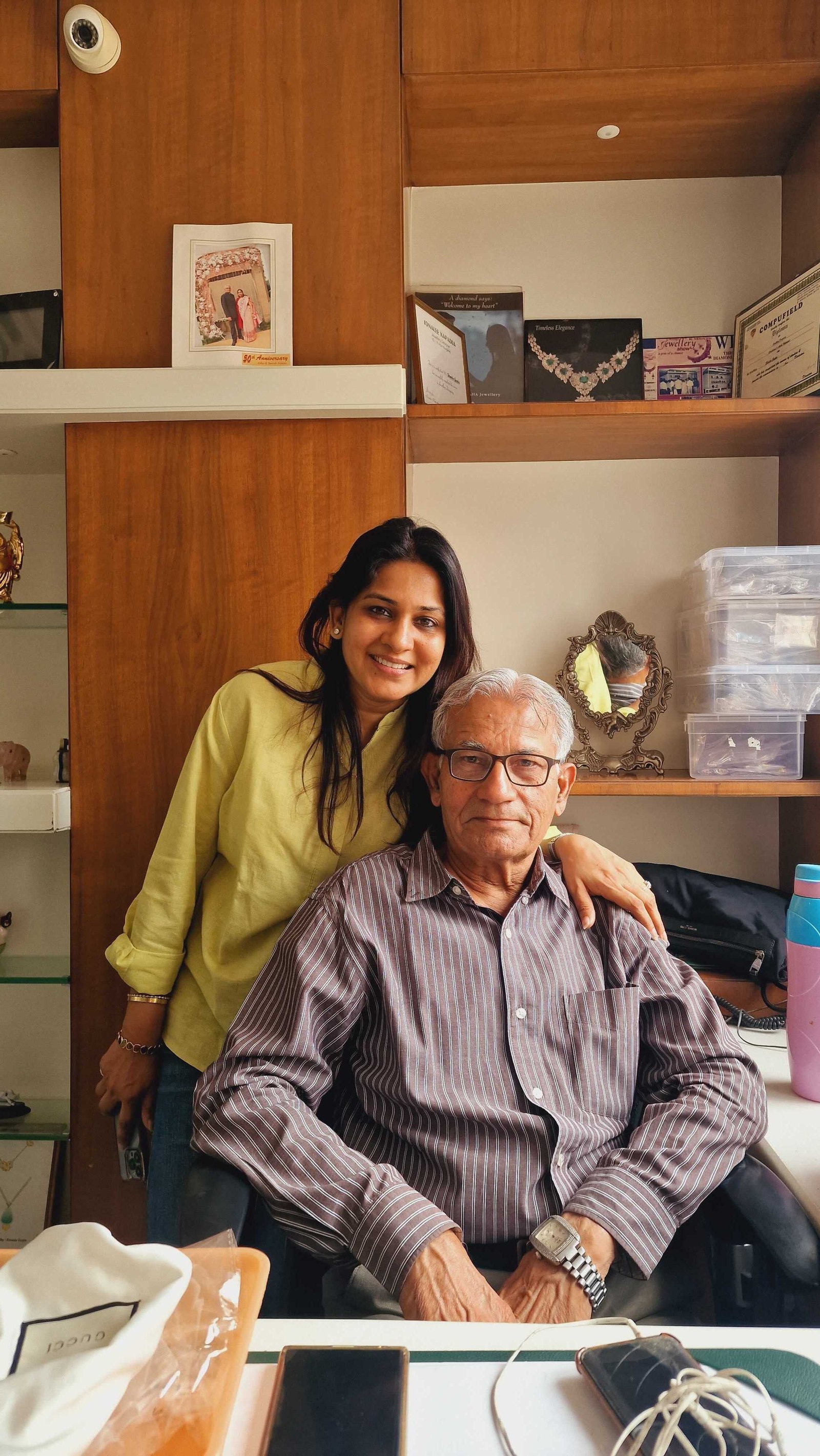 One of the hallmarks of Shweta's designs is their ability to evoke emotions through storytelling. Whether it's a delicate necklace adorned with shimmering diamonds or a statement ring featuring motifs inspired by nature, each piece crafted under her guidance possesses a unique personality that reflects the wearer's individuality.

Beyond her role as director, Shweta Gupta is also a mentor and an inspiration to aspiring jewellery designers. Through her experiences and subject matter expertise, she has guided and nurtured emerging talent, paving the way for a new generation of artists to make their mark in the industry. Her dedication to sharing knowledge and fostering creativity is a testament to her commitment to the growth and development of the jewellery community as a whole.

Owing to her ability to manifest her visions and her astute business prowess, today, Jeypore Creations stands at the forefront of the fine jewellery industry.
To learn more, log onto www.jeyporecreations.in