Indore-born Tapan Gupta masterfully waltzes between the worlds of art and science. A biotechnologist from Nirma University, his passion transitioned from pioneering a cervical cancer vaccine to crafting artistic brand narratives. Today, as the driving force behind ventures like IdeAI Studio and The Branding Moguls, Tapan helps brands "SEE" uniquely, blending the precision of a scientist with the flair of an artist. An unconventional journey, an unmatched vision.
In the vast universe of design tools, Adobe Photoshop holds a special place in Tapan's heart, ever since his nascent steps into the world of design. But for him, design isn't a headlong dive into software; it's a mindful, visual meditation. Before the pixels fall into place, he sketches the realms of imagination, frames the unframed, and clarifies the nebulous. This introspective approach is what sets him distinctively apart in a sea of designers.
Tapan firmly believes that design transcends mere talent or software mastery. It's an intricate ballet of observing, absorbing, ideating, and ultimately, applying. With the dawn of Artificial Intelligence and the intrigue of generative art, he's been on the edge of his seat, eager to channel the untapped might of AI—or as he ingeniously coins it, "Anything Imaginable"—to breathe life into his most audacious ideas.
About the art that went viral
Harnessing the prowess of Midjourney, Stable Diffusion, and Adobe Firefly, Tapan Gupta has masterfully re-imagined Indian politicians in a Barbie-themed spectacle. Swapping traditional white kurtas and sarees for vibrant pinks, they effortlessly blend power with panache. From bindis outshining Barbie's dream house to runway-ready sherwanis, politics has never been so chic. Welcome to Tapan's "Barbiefied Parliament" – where leaders swap debates for dazzle, reminding us that style and statesmanship can indeed coexist.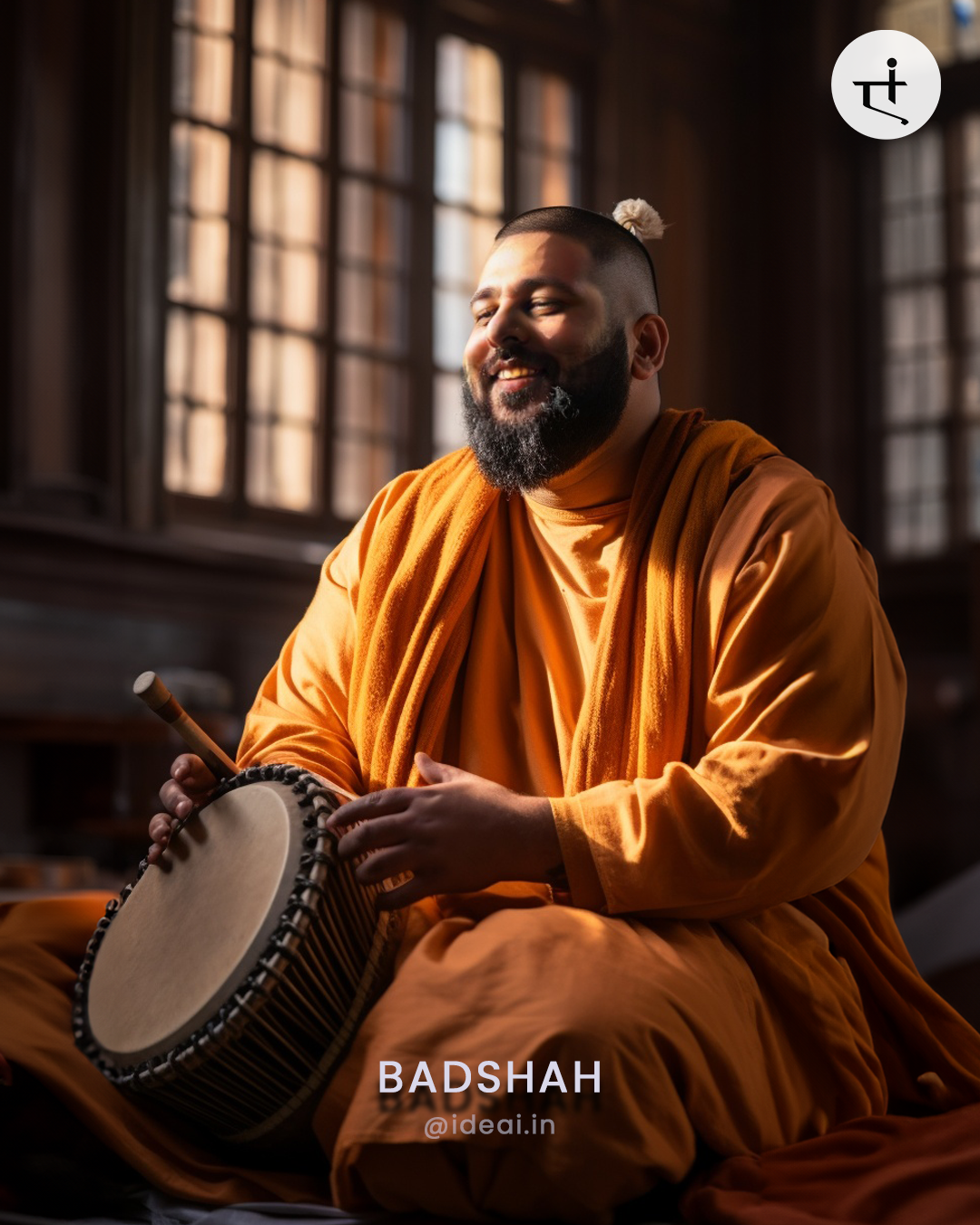 Inspiration
Drawing inspiration from the iconic Barbie universe, Tapan Gupta embarked on a whimsical quest to mesh it with the gravitas of Indian politics. The result? A refreshing take on our leaders who, swathed in shades of pink, defy conventions and remind us that power isn't color-bound. In this vivacious blend of politics and pop culture, Indian politicians swap their stoic whites for bold fuchsias, bindis that outshine Barbie's abode, and attire rivaling haute couture. In Tapan's creative realm, leaders aren't just policy makers; they're fashion trendsetters, blending the elegance of Parliament with the glamour of Barbie's world.
The Recognitions
Tapan Gupta's 'Barbiefied Indian Politician' artwork took the internet by storm. From meme pages to prime-time news channels, the piece spread like wildfire across Google searches, social media, WhatsApp, and even made headlines in renowned newspapers. The art piece wasn't just a viral sensation; it struck a chord, garnering lakhs of likes and thousands of comments, as citizens delighted in seeing their political leaders through a Barbie-themed lens. A quick Google search for "Indian Politicians as Barbie" paints the screen pink with Tapan's masterpieces. With notable features in media giants like Midday, NDTV, Zee News, India times, and many more, the cherry on top was a nod of appreciation from the Indian National Congress's social media team.
What do you think about AI taking over in the world?
The tapestry of technological evolution, from the birth of computers to the dawn of the internet and mobile revolutions, has always been about transformation. At each pivotal moment, our world has reshaped, with humans at its epicenter. Artificial Intelligence is the next grand chapter in this saga. Yes, it brings with it unprecedented power, but it's our intent that will pen its story. The compass of AI is not in its capability, but in the hands that wield it. In the future, while AI will eliminate creative barriers, it will be our ideas and intentions that will truly shine. Embrace AI, for it's not just a tool, but a canvas for our noble aspirations