Curated essentials on our bookshelves this month
By Team Face
Some days we just want to cozy up in our designated reading nooks with a cup of hot cocoa, a warm blanket and a good book to keep us company.
This month, we've stacked our bookshelves with love's greatest reads. These stories are endearing, inspiring and often heart-breaking. They promise everything from grand romantic endeavours to small gestures of love that will leave you rooting for its characters long after you've set the book down. From historical fiction to LGBTQ+ romances, there's something for everyone on our bookshelf.
Forty Rules of Love by Elif Shafak
"If we are the same person before and after we loved, that means we haven't loved enough."
Forty Rules of Love tells two stories from different timelines in parallel. First, the story of Ella Rubenstien- complacent and hopeless, with a cheating husband and three kids- who finds herself reviewing a book that sets her on an unexpected path of transformation. The second narrative, set in the 13th century, elaborates on the relationship between Rumi and Shams of Tabriz as portrayed in Ella's book.
Ella's life-altering read becomes so for the reader as well, as we accompany her on the journey of discovering the Forty rules of love. 
Book Lovers
"Maybe it's possible to belong in a hundred different ways to a hundred different people and places."
The Enemies-to-Lovers trope gets a fresh twist with Emily Henry's Book Lovers where Nora, a literary agent on top of her game, and Charlie, an editor with a knack for crafting bestsellers- are arch rivals. The two cross paths in the serene Sunshine Falls, where Nora is on vacation with her sister. What ensues is banter and dialogue that leaves you wanting more. The way Henry writes her characters (especially Charlie) is wholesome, endearing and breaks away from the notion of idealism. The duo's shift from enemies to lovers is written to perfection, making it one of our favourite reads this season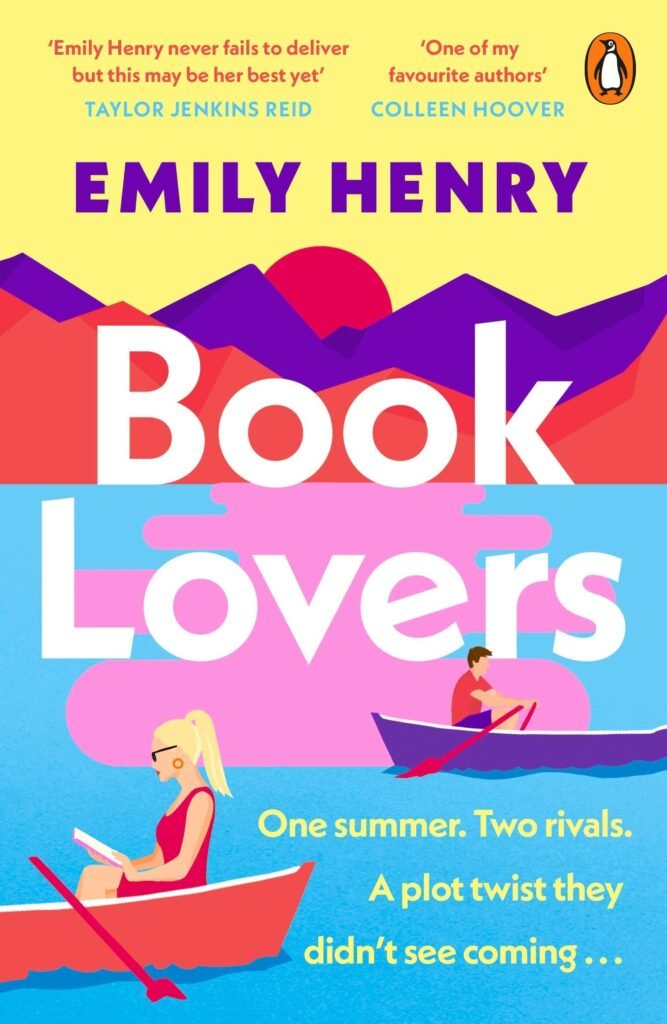 Forest of Enchantments
"Love was full of contradictions. Sometimes the person you loved weakened you and sometimes he or she made you a stronger person."
Chitra Banerjee Divakaruni's Forest of Enchantments is Sita's retelling of the Ramayana. In essence, the book seeks to bring to light that at the core of it all, the Ramayana is but a love story. An angle often overlooked in favour of its themes of righteousness and victory, this version is gentler, softer and almost tranquil in its description of the events that transpire. It portrays the triumphs of love and the ache of longing with unreal ease. So if you're looking for a love story that's not hopelessly mushy or typical to the trope, 'Forest of Enchantments' is what you reach for.
Call Me By Your Name
"We had the stars, you and I. And this is given once only."
This coming-of-age, coming-out story follows Elio, a 17 year old boy who quickly finds himself falling for the handsome, seductive Oliver, a guest at his parent's Italian cliff-side mansion.
The book is a lyrical masterpiece that makes you feel all sorts of things- romantic, intimate, physical and ever so often- entrenched in heartache. An impeccably written love story, the book becomes a quiet friend that you can go back to everytime you want to feel it tug your heartstrings. 
Emma
"If I loved you less, I might be able to talk about it more."
As far as classics go, the story of the beautiful, meddlesome, whimsical Emma is our favourite. Determined to intrude into the lives of her friends and neighbours, she goes around playing cupid while being averse to the idea of marriage herself. A story of pride and privilege, Emma is utterly clueless about her true feelings for the dashing Mr. Knightley, until she's fallen in too deep. Despite her naivety, Emma is instantly lovable and easy to forgive- her love story is one you'll be rooting for. We especially love the paradoxically easy tension between George and Emma that make them one of our favourite classic couples.