Update your vacation wardrobe just in time for summer!
By Vedica Vora
Turns out, Dads really do know best. Especially when it comes to fashion. Who would've thought the same crocs, sweater vests and oversized bermudas that were once considered to give the ultimate 'Dad energy' would become statement making fashion in 2023? The allure of the seemingly couldn't-care-less wardrobe is dominating the fashion scene as we're tempted to borrow from the boys and put a cool-girl spin to the trend.
As we gear up for summer, there's one clothing staple that becomes a hero piece in every Dad's wardrobe: The Dad Shirt. Don't be deluded by its simplicity- the oversized, short sleeved button down summer essential is a bonafide statement maker. While you've seen your dad throw this on over a pair of bermudas on beach day or pair it with casual denims, the Dad Shirt has ample potential to become a conversation starter when styled with a twist.
Ahead, we acquaint you with the trend, where to find it (if you haven't already "borrowed" from your dad) and how you can style it.
Where to find it
Block printed in cool summer hues, this shirt is sure to look effortless when paired with trusty cut-offs
The Mussoorie Shirt in Green, ₹2,800, The PDKF Store
Link: https://www.thepdkfstore.com/collections/men/products/mussoorie-shirt-green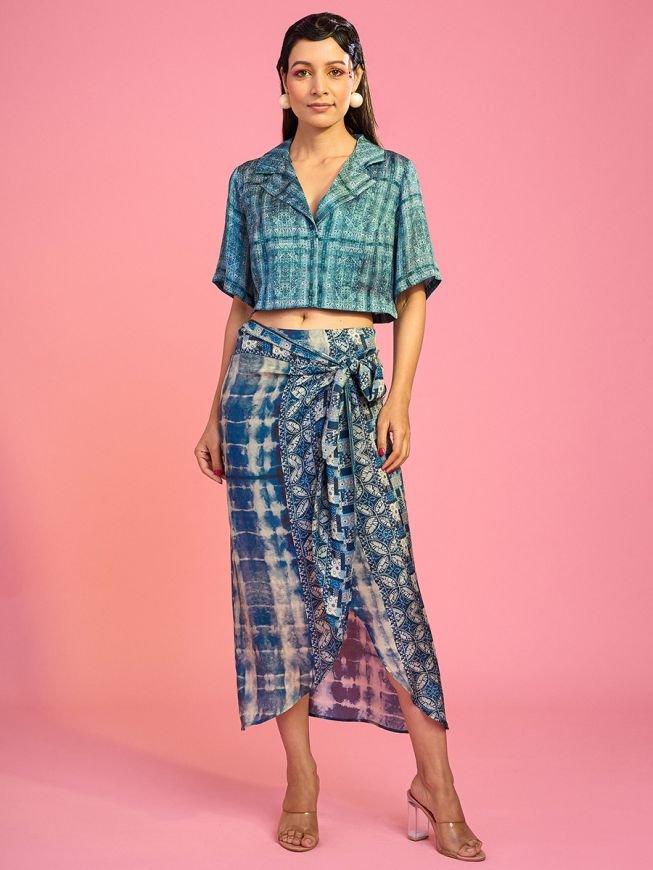 Boozy Button takes the trend up a notch by pairing the quintessential dad-shirt silhouette with the perfect drape skirt for a day on the beach!
The Murtasim Drape Skirt & Top, ₹6,000, Boozy Button
Link: https://theboozybutton.com/cruise-wear/knot-me-top-and-skirt/murtasim-drape-skirt-and-top 
Bisou by Sachi does the most eccentric prints so you can have fun styling your dad-shirt! Tuck this shirt into a pair of loosely fitted mom-denims for the most effortless everyday look!
The Frida Shirt, ₹1,200, Bisou by Sachi
Link: https://www.instagram.com/bisoubysachi/?hl=en 
We get it if you want to start off with basics. H&M does a classic linen dad-shirt that cropped just right for it to be the most versatile wardrobe staple.
Linen Resort Shirt, ₹1,499, H&M
Link: https://www2.hm.com/en_in/productpage.1067620001.html
How to style it
Take a cue from model Cara Delevigne as she effortlessly throws on the quintessential dad shirt- a half sleeve Hawaiian, over a printed bikini. It's vacation style at its effortless best!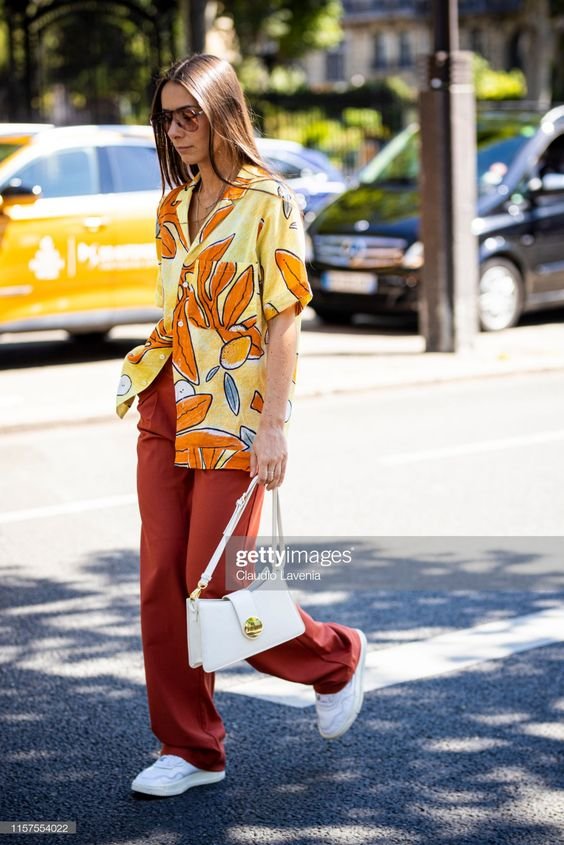 If you want to go the dad-route but make it chic, try pairing the oversized shirt with formal trousers and a pair of sneakers!
When tucked into a pair of linens, the dad shirt turns up the 'classic'. Try accessorising it with a scarf that can be knotted at the nape of your neck and some brightly coloured sunglasses to get the '80s inspired look
Bella takes the classic dad polo and pairs it with leather pants as she puts an of-the-moment spin to the relaxed, laid back t-shirt.
While Rachel might have been a fashionista in her own right, Monica's underrated style consisted of some effortless borrowed-from-dad looks